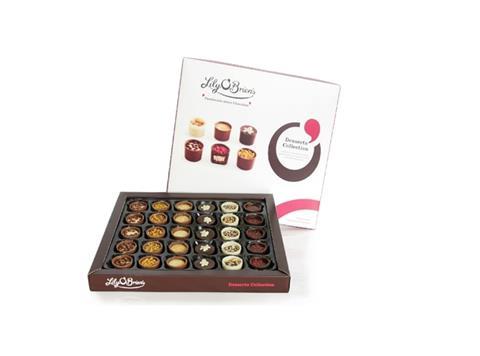 Irish chocolatier Lily O'Brien's has been put up for sale by its private equity owner with a price tag of €50m (£45m).

Carlyle Cardinal Ireland - a joint venture between US private equity group Carlyle and Dublin-based Cardinal Capital - acquired a majority stake in the premium brand for about €15m in early 2014, with founder Mary Ann O'Brien retaining a significant minority holding.

The business, established in 1992, has grown rapidly in the past three years thanks to increased exports to the UK - its core market - US and Australia. Turnover is up from about €20m at the time of the deal to more than €30m in 2016.

Irish bank IBI Corporate Finance has been appointed to find a buyer for Lily O'Brien's, with dealmakers expecting a multiple of 8x or 9x EBITDA to fetch somewhere between €40m and €50m.

Mid-market private-equity firms such as LDC, Bridgepoint, NorthEdge, Sun European Partners, Endless and Mayfair Equity Partners are expected to be the most likely home for the business.

A senior dealmaker said the big chocolate players - Nestlé, Mars, Cadbury, Ferrero and Lindt - would likely view it as too small to make a difference to their huge revenues. But a trade player such as Kinnerton, the UK's fourth biggest chocolate producer, could potentially weigh up a bid, the source added.

"Lily is in the sweet spot of being premium but not too premium, which makes it perfect for the gifting market - a very good place to be," another City source said.

A deal for Lily's is expected to be finalised before the end of the year, but uncertainty around Brexit could cause complications, several dealmakers suggested. "Nobody knows how big an impact tariffs could have on trade so being a euro-denominated business with about half its turnover coming from the UK presents difficulties for any buyer," one source said.

"Currency is a big issue for any European business importing into the UK because it makes their products more expensive. And in Lily's case it could give UK rivals an opportunity to be more competitive by offering retailers higher margins, consumers lower prices or just making more profits at the same price - and it also makes UK exports more attractive."

Lily O'Brien's entered the UK market in 2005 and is now the third largest premium confectionery brand in the boxed chocolate category. Its expansion in the UK was the main driver in a 15% jump in group sales in 2016.

The brand supplies the big four supermarkets and Waitrose, as well as Booths and WH Smith.