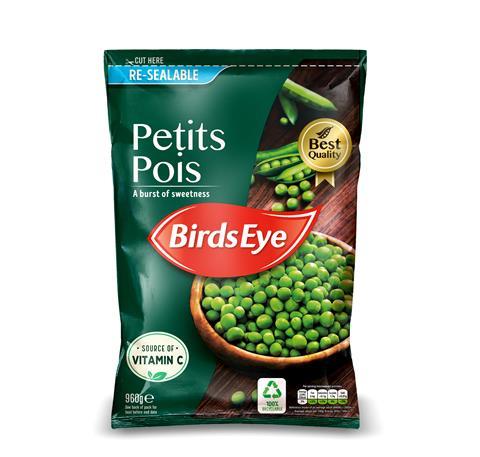 Birds Eye owner Nomad Foods is looking to extend the reach of its frozen empire in Europe after entering exclusive talks with Fortenova Group to buy the Croatian company's frozen foods brands.
The acquisition would take Nomad into new and developing European markets while creating a beachhead for further potential consolidations in Central and Eastern Europe.
Brands in the Fortenova Group's frozen food business include Ledo, Ledo Čitluk and Frikom, which are household names in Croatia, Serbia, Bosnia & Herzegovina and several other countries in Southeastern Europe. Teh group is the market leader in these regions where it operates across numerous categories, including fish, fruits, vegetables, ready meal, pastry and ice cream.
The exclusive negotiations are preliminary and Nomad added there was no assurance a deal would be completed.
"This prospective transaction is aligned with management's strategy of complementing strong organic growth in the base business with the acquisition of market leading frozen food brands across Europe," Nomad said in a short statement.
"The company does not intend to provide further updates unless there is a definitive outcome to the discussions."
It comes after Nomad acquired Findus Switzerland in November for €110m (£97.8m) to unfiy the Findus brand across Europe, with the group already owning the frozen food business in Italy, France, Spain, Sweden, Norway, Finland and Denmark following a £500m acquisition in 2015.
Fortenova Group, which employs more than 50,000 staff across three core businesses in retail & wholesale, food and agriculture, confirmed in November last year it was planning to sell its frozen business.
CEO Fabris Peruško said at the time: "Our ultimate goal, over and above maximising value, remains to be selection of a strategic partner who will make the maximum contribution to the further development of the Frozen Food Business Group. Even though we are entering the due diligence phase now, completion of the process still depends on finding the partner who will recognize the full value and potential of this business and its people."