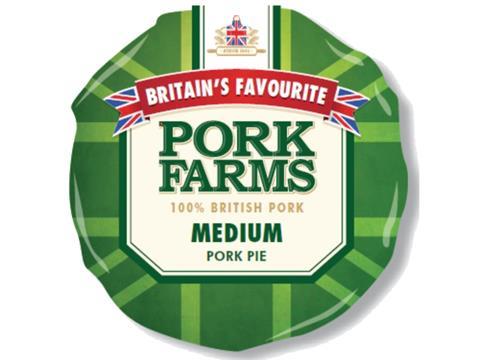 The Competition & Markets Authority has announced this afternoon it has cleared the acquisition by Pork Farms Caspian of the chilled savoury pastry business of Kerry Foods.
The announcement is confirmation of April's provisional findings by the CMA's independent panel investigating the merger. The merger was referred for an in-depth investigation in January 2015.
In its final decision, the CMA said "the merger has not resulted, and may not be expected to result, in a substantial lessening of competition, and hence higher prices or lower quality for retailers or consumers of the products affected by the merger".
Products it considered included hot pies, cold pies, sausage rolls, pasties and slices.
The deal, for an undisclosed sum, was agreed in August last year.
Pork Farms, which makes the Wall's and Millers brands under licence from Kerry Foods, has added factories in Dorset and Lincolnshire as a result of the deal, with the combined business one of the largest manufacturers in the £1bn-a-year chilled savoury and pastry sector.
The group said that the deal allows it to "further invest in facilities, insight and innovation to develop its product set into chilled convenience categories".
Chris Peters, group MD at Pork Farms, commented today: "The CMA's decision marks the start of an incredibly exciting new time for our business and our employees. The acquisition gives our business greater capabilities and opportunities for the future, allowing us to expand our product range through innovation and consumer insight delivered by a strong and talented team.
"Following the CMA's formal clearance, our priority is to move ahead to integrate the Spalding and Poole businesses into the Pork Farms Group. We will now take stock of our entire business, taking into account our employees', customers', owners' and suppliers' needs, to help us define the future direction of the new Group and fulfil opportunities in what is an exciting and pivotal time in the UK chilled food market."