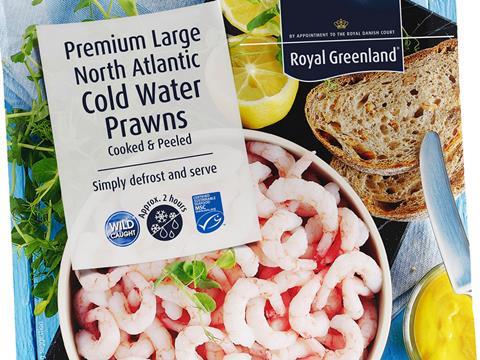 Cold water prawn supplier Royal Greenland has taken a stake in Canadian seafood producer Quin-Sea Fisheries in a bid for greater consolidation across country boundaries in the North Atlantic. The size of the investment is currently undisclosed.
Quin-Sea is owned and led by Fred Hopkins and Derrick Philpott, who will remain with the business following the deal.
It processes and sells more than 11,000 metric tons of crab and cold water prawns each year, alongside smaller volumes of whelk, sea cucumber, capelin and cod. The processor operates six land-based factories, generates annual revenues in excess of C$60m (£29.3m) and employs about 700 staff in the high season.
Royal Greenland CEO Mikael Thinghuus said there were a "great number" of benefits from the transaction. "While the products from Quin-Sea will get access to the vast international sales organization of Royal Greenland, we will benefit both from access to the products from Quin-Sea and from their knowledge of species, which are currently not harvested in Greenland, namely whelk and sea cucumber."
He added that the seafood industry was very fragmented with the buying powers of large retail and wholesale customers dwarfing that of even the larger companies in the sector.
"If we want to invest in developing existing markets and building new ones, it is imperative that we consolidate and cooperate within our core species," Thinghuus said. "The consolidation and cooperation must be across national borders that are of little interest to both the fish and the consumers. We regard this investment in Quin-Sea Fisheries as a first, important step in that direction."
Royal Greenland, which is one of the largest suppliers of cold water prawns, Greenland halibut and lumpfish roe in the world, has revenues of about DKK 5bn (£485m).