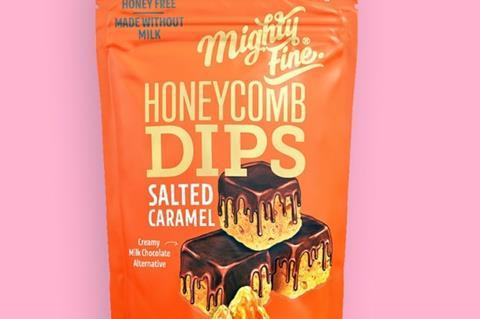 Own-label confectionery supplier Serious Sweets has added homemade honeycomb to its portfolio of sweet treats with the acquisition of Mighty Fine Confectionery for an undisclosed sum.
Based in Harrogate in Yorkshire, Serious Sweets supplies the major retailers and the foodservice industry with a range of private label fudge, toffee, marshmallows, brittles and butterscotch.
It also owns the Ultimate English Confectioners of Harrogate brand and a DTC letterbox subscription service, Stirrd.
Mighty Fine Honeycomb will join the SSC Brands stable.
Serious Sweets MD Rob Whitehead said the business would continue to make acquisitions to continue its growth throughout 2022 and 2023.
"The opportunity for more 'worth-it' moments from the Mighty Fine brand is huge, and we intend to delight consumers in very special ways over the next few years," he added.
Mighty Fine founders Ross Newton and Kit Tomlinson said: "After an incredible journey in recent years, we're proud that Mighty Fine has brought a smile to so many consumers – proving that 'sweet treating' is alive and kicking, when you go the extra mile."
Whitehead started Serious Sweets in 2014 in a bid to bring own-label, small-batch craft sweets to supermarket shelves.
The business launched its e-commerce brand Stirrd at the end of 2019, benefitting from a boom in online demand during the pandemic. It has since expanded the service to include premium hampers and a pick & mix concept.