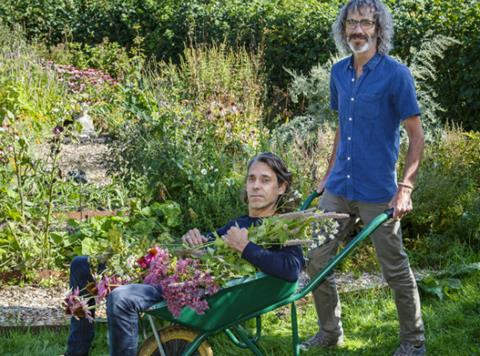 Unilever has snapped up premium UK tea brand Pukka Herbs to bolster its presence in the growing herbal tea space.
The deal for an undisclosed sum, announced today (7 September), comes 15 years after Sebastian Pole and Tim Westwell founded Pukka. It will boost Unilever's hot beverages business that includes PG Tips and Lipton.
Pukka claims to be the UK's fastest-rising tea brand with annual growth of around 30%. Its revenues soared 25% to £28m in the year to 31 August 2016 – on top of 32% growth in 2014/15 – as it secured new listings and attracted more health-conscious consumers. The company recorded 11% growth in the UK as sales passed £13m, with a 36% jump in European revenues to £10.2m and a 47% rise in the rest of the world to £4.5m. However, profits slipped into the red as the business invested in accelerating growth.
The decision to sell to Unilever "came down to scale and sustainability" said Pole. "It is a leader in calling for business to act as a force for good. It welcomes our herbal knowledge and wants us to influence positively from within."
Unilever would provide "new levels of opportunity and influence" for Pukka, Westwell added. "It shares our vision for better business models that change the world positively, with people and planet at the heart."
Independent sustainability adviser Forum for the Future has been appointed to support the transition for both companies – which would see Pukka remaining "true to its values" of being "100% organic, B Corp, and a champion for fair trading" said Westwell.