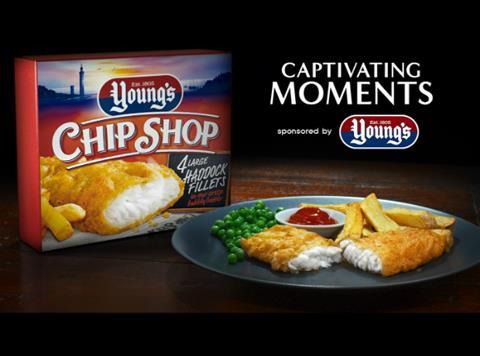 The private equity owner of Young's Seafood has confirmed months of speculation by placing the business up for sale.

The board of Lion/Gem Luxembourg 3 Sàrl, an investment vehicle owned by HPS Investment Partners Bain Capital and Lion Capital, today said it intended to start a "structured and open bidding process with all interested parties for the sale of the Young's Seafood group".

Investment advisors Stamford Partners will oversee the sale progress.

Potential bidders for the business could include Japanese conglomerate and Princes owner Mitsubishi, which The Grocer revealed in January had held exploratory talks with the supplier's owner over an acquisition. Private equity groups, some of whom are based in China, could also be interested in the business.

Sefood industry and City sources have previously suggested global seafood giants such as Cooke could also be interested, alongside the likes of Dawnfresh, Marine Harvest and Thai Union, while major players in the meat sector may also look at Young's following the succesful acquisition of Seachill by Hilton Food Group last year. A spokeswoman for Younng's declined to comment further on the sale process.
The offloading of the supplier by Lion/Gem has long been mooted by industry sources due to its capital structure.

Young's CEO Bill Showalter was forced to speak out to insist the supplier was on a sound financial footing last April over speculation the business faced an "uphill struggle" to cover its payment in kind notes due by 2019.

It followed a report by industry website Undercurrent News that claimed Young's had seen its earnings hit hard by the devaluation of the pound and was facing a "ticking time bomb" over its debt pile, with the potential for its payment in kind note debt to be as high as £220m by the time it matured in 2019.

But despite the need to refinance, the company's branded portfolio could be particularly attractive, added one senior industry source.

However, there could be challenges over its own label operation, with Young's currently consulting on the closure of its Pinneys plant in Annan, Scotland after a loss of supermarket business, while potential investors may also question its valuation, with Lion/Gem said to be looking for between eight and 10 times Young's EBITDA of £20.3m for the year to 30 September 2017.