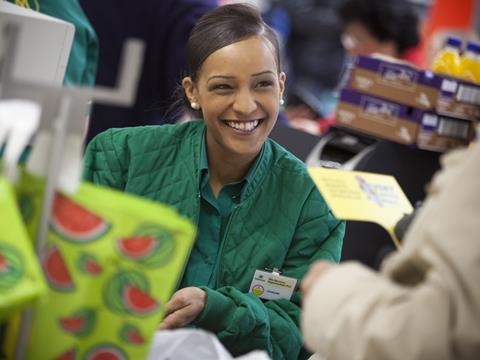 Morrisons has revealed it plans to slash the use of so-called "guilt lanes" as it becomes the latest UK retailer to ban sweets and other unhealthy food from the till.
It announced today it would remove sweets from all its main-bank checkouts by February next year, having taken into account calls from consumers.
The supermarket will replace the confectionery with a range of alternative snacks, including fruit, nuts and bottled water, whereas currently it only offers alternatives to sweets at one in five checkouts.
"We have been listening to parents and guardians who have told us that sweets on checkouts can sometimes lead to pestering from their children," said David Potts, CEO at Morrisons.
"This change will make the trip through the checkout easier and less stressful."
Morrisons is the latest in a line of retailers to make such a move, including Tesco, Aldi, Lidl, The Co-operative Group, M&S and Sainsbury's larger stores.
Public health England is currently considering the impact of forcing supermarkets to make changes to store layouts, and sources warned that supermarkets would find it increasingly hard to justify so-called guilt lanes in the face of the war on sugar and the looming Childhood obesity Strategy from the government.
"It's great that Morrisons has taken this positive step, which responds to a clear demand from their customers," said public health minister Jane Ellison MP. "Retailers have a major role to play in helping people make healthier choices."
"We're doing what we can to help customers choose healthier foods," said Bryonie Hollaert, company nutritionist at Morrisons.
"As well as taking chocolate away from checkouts, we are also removing sugar and salt from other food and drink products. Last year alone we removed nearly one billion calories and over 38 million teaspoons of sugar from our soft drinks."