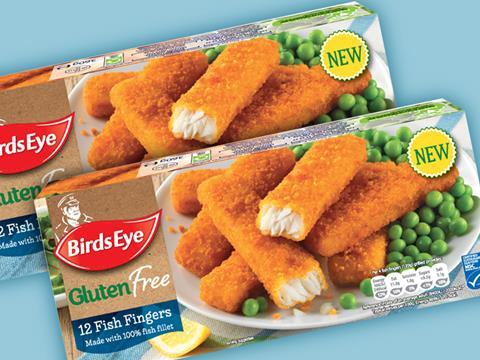 Birds Eye owner Nomad Foods is on the hunt for a new CFO after Paul Kenyon handed in his notice to take up a role at shoe retailer Clarks.
Kenyon has been chief financial officer with the group for five years, joining in 2012 as CFO of Iglo Group and carrying on in the position following the €2.6bn acquisition by Nomad Foods in early 2015.
Nomad said today that Kenyon had resigned to accept another – unnamed – opportunity outside of the food industry, which is understood to be the CFO role at UK footwear chain Clarks. He will continue to serve in his current role until August and will remain on the board as a non-executive director following his departure.
The group, which also bought Findus for €500m in November 2015, has started an external search for his replacement.
Nomad CEO Stefan Descheemaeker said: "On behalf of everyone at Nomad Foods I would like to thank Paul for his significant contributions to the company and wish him success in his new opportunity.
"I am particularly grateful for his personal support since I joined as CEO two years ago. Paul has built a talented team around him and leaves behind an organization that has made great strides, as evidenced by our return to organic revenue growth and recently raised revenue, EBITDA and cashflow guidance for 2017."
Kenyon added: "My tenure at Nomad Foods has been extremely rewarding on both a professional and personal level. I am proud of our many accomplishments, particularly the last two years as we listed on the New York Stock Exchange, integrated the acquisition of Findus and laid a foundation for long-term sustainable growth.
"I look forward to seeing the company execute against strategic plans while, in the near-term, building on the strong top-line momentum it has experienced thus far in 2017."
In May, Nomad raised its full-year earnings expectations after heavy promotions in the UK drove organic sales 1.1% higher in the first quarter. The group reported a 2.9% decrease in reported revenues to €531mi in the three months to 31 March 2017, largely because of the impact of currency volatility.