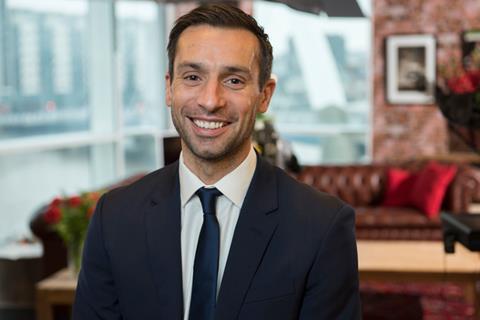 Christian Woolfenden is set to replace Peter Nixon as MD UK & Ireland at tobacco giant Philip Morris International.
Woolfenden was previously group CEO at digital printing and personalised gift service Photobox. He left that position in January and will take up his new role on 1 November and report to Frederic de Wilde, president of the European Union Region at PMI.
It is not clear at this stage whether Nixon, who has worked at PMI for over 17 years and been in his current position since December 2016, will remain with the business or not.
The company said "his next move would be announced in due course".
Prior to joining Photobox, Woolfenden previously served as CMO and retail MD at Paddy Power. His previous fmcg experience includes being global brand director at Bacardi, and several roles at Procter & Gamble.
"I'm excited to be joining Philip Morris International – and the mission to help the UK become smoke-free," said Woolfenden. "With an estimated seven million adults in the country still smoking, it's crucial they have access to good information and choices around better alternatives to cigarettes.
"I'm looking forward to building on the existing success of PMI's reduced-risk products in the UK, and driving forward the changes that will help people that would otherwise continue to smoke to give up cigarettes for good."
De Wilde said: "Christian is a strong commercial leader with a proven track record of growing businesses. He has best-in-class consumer, marketing and digital transformation experience. In his new role, Christian will continue to build our portfolio of reduced-risk products through a variety of channels."
He added: "I would also like to take this opportunity to thank Peter for his outstanding contributions as a leader of the UK and Ireland markets. Peter reshaped the commercial organisation in the UK to pave the way for the launch of our reduced-risk portfolio. From a standing start following its launch in 2016, he has successfully spearheaded the growth of Iqos in the UK."