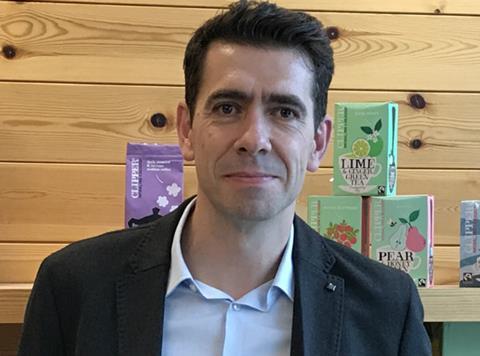 Wessanen has appointed David Caré as international sales director, as the Whole Earth maker looks to build greater global awareness of its portfolio of brands.
With more than 15 years of international sales and marketing experience, Caré joins from Nando's, where he was director of international business development for 18 months. Prior to the South African restaurant chain, he spent eight years with Associated British Foods, specialising in hot beverages including Twinings and Ovaltine.
At Wessanen, Caré will be based at the Clipper Teas owner's UK head office in Camberley, Surrey. He will support strategic growth in key markets including North America and Latin America – with particular focus on Brazil – the Nordics and the Middle East.
Wessanen was "a company that really goes the extra mile to do the right thing" he said. "Everything the business does is centred on a core mission of healthier food, healthier people and healthier planet. This really resonates with me."
International sales were "essential to Wessanen's brands" including Kallø, Mrs Crimble's and dairy alternative Isola Bio, said the company's HR director, Ann Chambers.
"David's appointment will allow us to unlock the potential in various markets overseas and drive further growth. His extensive background and knowledge of the tea industry are particularly invaluable," she added.