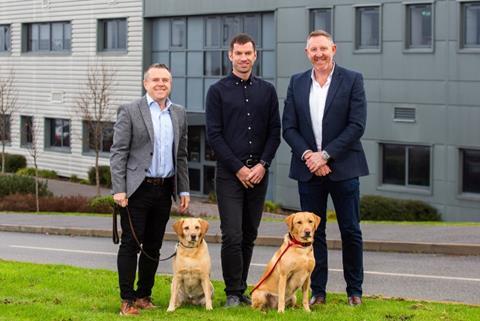 Former Symington's boss David Cox has been appointed CEO at premium petfood supplier Forthglade.
Joint MDs Chris Brooking and Gerard Lovell, who shaped Forthglade over the past 11 years following a management buyout in 2011, have stepped down but will remain as investors at the Devon-based business.
As reported by The Grocer last week, Cox departed Symington's following a takeover by Italian dairy and pasta group Newlat Food.
He spent just more than two years at the Chicken Tonight and Mug Shot maker, spearheading a turnaround of the group and overseeing the sale to Newlat.
"I'm delighted to be joining the Forthglade team at such an exciting time for the business," Cox said.
"With an increasing demand for quality natural petfood and following strategic investments across production processes, operations and marketing, the business is in fantastic shape for an exciting year ahead."
Established in 1971, Forthglade has experienced rapid growth over the past four years, with turnover doubling to more than £20m.
In 2020, Nordic investment firm IK Partners acquired a majority stake in the business, providing an exit to PE investor Piper and valuing the business at £50m.
Cox added: "We plan to build on that momentum, doubling again over the next three years. With an extensive range of NPD launching this year, we're looking forward to continuing to partner with our trade customers to help bring our natural recipes to life for pet owners."
Forthglade's range of wet and dry dogfood and treats are distributed across supermarkets, online retailers, independent specialist pet retailers and its own website.
The business employs more than 170 staff in the UK, the majority of which are based at its factory on the edge of Dartmoor.
Gerard Lovell said: "Being Joint MD of Forthglade for the past 11 years has been a privilege.
"We've been innovators and leaders in the growth of natural petfood in a category that has expanded beyond recognition. Our passion to produce natural and wholesome food for dogs has never faltered. But none of this would have been possible without the support of an amazing team."
He added: "We have no doubt David will continue to successfully drive the business forward, ensuring happy healthy dogs are at the heart of what we do."
Cox joined Symington's in November 2019 after spending almost two years as MD at Fox's Biscuits and four years at General Mills, latterly as European MD. He previously worked at Tesco as category director and also spent 10 years at Unilever.