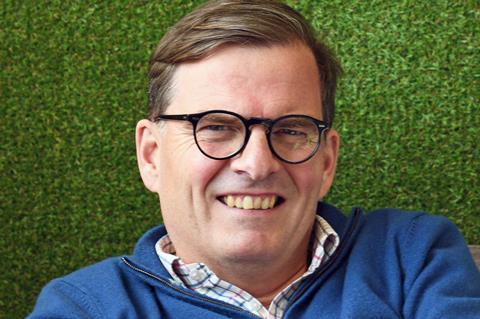 William Jackson Food Group has welcomed James Watson as its new CEO, following a decision by Norman Soutar to step down after almost 14 years with the Abel & Cole owner.
Watson has been with the group since 2008. He delivered growth as MD at family-owned business Jacksons bakery, then at its frozen food brand Aunt Bessie's (which was bought by Nomad Foods in summer 2018). He became WJFG's group COO in 2018.
Prior to joining the 168-year-old East Yorkshire supplier, Watson worked for Baxters Food Group and JP Morgan.
Soutar was stepping down "as part of a long-term succession plan" said WJFG. He would remain on the company's board until May 2020 "to ensure a smooth transition" – after which he is expected to focus on his recently acquired board membership at meat supplier Kepak.
He joined WJFG in 2006 as CEO, going on to lead revenue growth across the portfolio from under £100m to more than £320m in 2017, when a decision was taken to shape the group for the next stage of growth.
This led to a series of disposals and acquisitions, including the £210m sale of Aunt Bessie's and the acquisition of premium vinegar and olive brand Belazu, and catering ingredients supplier Wellocks.
"I am grateful to Norman for everything he has done for the family and the business over the past 14 years, for his commitment to helping us grow, his long-term vision and his determination in good times and tough times," said WJFG chairman Nicholas Oughtred.
He went on to congratulate Watson, who had "proven himself as an inspirational leader, building strong teams and delivering great results".