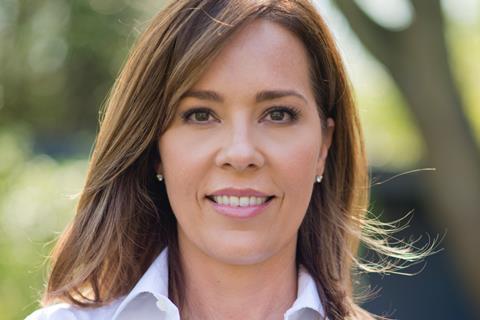 Gousto has appointed former European KFC boss Misty Reich to its board to advise the recipe kit business on continuing rapid growth.
Reich has spent the majority of her career in the food retail industry, spending 12 years at Yum, which operates the KFC, Pizza Hut and Taco Bell brands. She was global chief people officer at KFC from 2012 to 2015 and MD at KFC central and eastern Europe for two years from 2015.
The appointment follows a £33m fundraising round at Gousto to fuel its rapid expansion, and the recent recruitment of Jim Buckle as chief finance officer and Lisa Hillier as the company's first chief people officer.
Gousto also has plans to grow its workforce by more than 400 employees in the immediate future, with Reich to advise the business on all people-related matters.
"I'm very excited about working more closely with Gousto on their mission to become the UK's most-loved way to eat dinner," Reich said.
"I've been impressed by the sheer growth of the business over previous years and reassured by the responsible response Gousto has taken to the coronavirus outbreak.
"It's been a pleasure getting to know their highly talented team. There are incredibly exciting times ahead for Gousto and I look forward to being part of this."
Gousto founder and CEO Timo Boldt added: "Misty has incredible experience in all things people. Her experience in senior leadership roles with some of the world's most famous food brands is highly relevant to Gousto, given the importance of people and culture on our journey to over 1,000 employees.
"Bringing Misty on to our board is part of a comprehensive review of our board structure, making sure we have the right support for the next five years of our journey. I am expecting further appointments over the next months."
Reich currently provides mentorship for emerging female leaders as part of her role as an executive coach. Her current role is founder and CEO of beauty, wellness and lifestyle brand 35 Thousand.