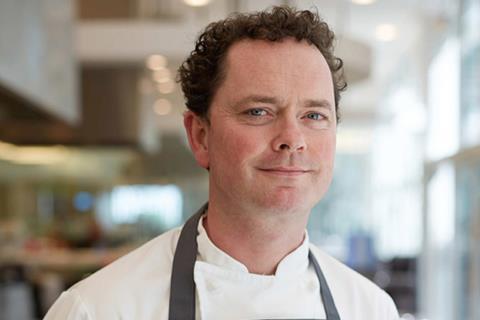 Former Iceland Foods director of product development Neil Nugent has got behind an artificial intelligence project to accurately predict food trends up to two years into the future.

Nugent, who left Iceland last month, has partnered with Andy Upton, MD and founder of film, tech and insight company Firestorm, to offer both food manufacturing and retail clients what it calls "an alternative approach to food development".

Firestorm has developed a trend prediction model that uses machine learning to help companies create the right new brands at the right time and in the right way, and help them determine the future for existing products.

Nugent has vast food industry experience with previous executive chef and product development roles at Morrisons, Waitrose, Asda and Hazlewood Foods over more than 30 years.

"Historically food trends and development have always gone hand in hand," he said.

What was driving those trends was often listening to customers while also having people on the ground spotting trends, he added.

"We are now combining my knowledge and understanding of food development with data analytics and trend prediction to deliver a unique service for both retailers and brands."

It meant Firestorm was able to see when a category or product was going to come to the fore. It could then do the development work and branding on that product.

Firestorm was also able to use the data generated to predict when existing products or categories were likely to fall away, Nugent said.

The accuracy with which it was able to predict new trends was "a real step change" in food development, he added.

"AI would help us predict what's next in a specific market or product category and what people are buying into next."

It would help retailers to know if they were wasting their marketing budget, for example, and tell them "this is how you might move that offer on in 2021," Nugent said. "It can safely inform a client about what they should be doing 18 months to two years ahead."

Upton said Firestorm was also planning to pilot a consumer-facing shopping app before Christmas. It would see the business work with retailers to combine "consumer personalisation with geolocation technology, connecting consumers to both retailers, producers and local suppliers".

Consumers would be able to "build their own shop" from a multitude of sources, whether direct from suppliers or retailers, with the AI making personalised suggestions and geolocation technology pushing relevant promotions and information to customers.