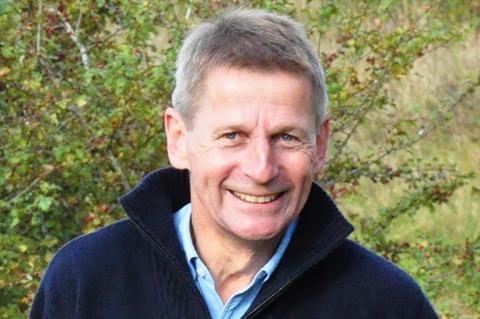 Poultry industry veteran Reg Smith is to join Noble Foods as group agriculture director.
Smith will take up his new role on Monday (17 February), following an 18-month stint in Canada as VP of agriculture at Atlantic Poultry. He previously spent 24 years at Faccenda Foods, now part of poultry giant Avara Foods, serving 15 years as agriculture director. He also served on Red Tractor's technical advisory committee.
He brought "a wealth of experience of the poultry industry, but more than that, his passion for animal welfare has seen him at the forefront of the Antibiotic Stewardship scheme for seven years, which led to an 80% reduction in antibiotic usage in the poultrymeat industry" said Noble CEO Dale Burnett.
"Noble Foods consistently works to drive improvements in the industry, particularly from an animal welfare perspective, and Reg perfectly embodies this ethos in tandem with a ruthless focus on operational efficiency."
Last week, Noble Foods unveiled a £1m primetime TV advert for its Happy Egg Co brand, to target breakfast audiences on major ITV shows Good Morning Britain and Lorraine.