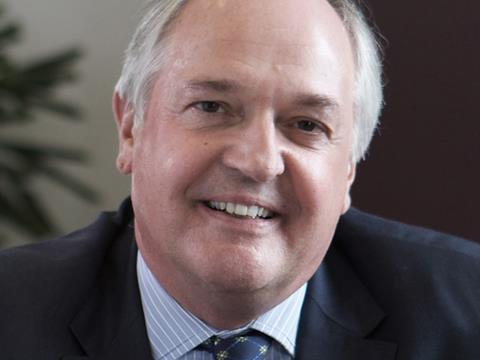 Names of potential successors to Unilever CEO Paul Polman have begun to circulate, following reports he is preparing to step down from the helm of the fmcg giant.
The company declined to comment on the news its board, headed by chairman Marijn Dekkers, has kicked off a worldwide search for Polman's replacement – led by headhunting agency Egon Zehnder, which also declined to speak to The Grocer.
However, Sky News – first to report the story – suggested Unilever finance director Graeme Pitkethly was a likely candidate to fill the highly prized CEO position. Société Générale analyst Warren Ackerman agreed with the assessment, but said there were "a number of obvious internal candidates" given Polman himself was promoted to chief executive from within.
Homecare division president Nitin Paranjpe, personal care business president Alan Jope and foods division president Amanda Sourry were all potential heirs to Polman's throne, Ackerman added.
There were also a number of external "long-shots", he said, including Tesco CEO Dave Lewis, former Numico and Sara Lee chief executive Jan Bennink, and Barry Callebaut CEO Antoine de Saint-Affrique, who previously headed Unilever's food business.
Bernstein analyst Andrew Wood identified four "strong" possibilities: Paranjpe, Sourry, Jope and Kees Kruythoff, Unilever's president of North America and global head of customer development. Graeme Pitkethly would be the "dark horse" in the running, Wood said.
He added notable external choices would include Wan Ling Martello and Laurent Freixe, executive vice presidents at Nestlé, and Beiersdorf chief Stefan Heidenreich.
Clarity on succession was "crucial", insisted Ackerman. "The new chairman, Marijn Dekkers, and the board need to decide whether the change needs to happen now or if Polman should commit to a further two-year stint to steer the company through the outcome of its April strategic review."
Liberum analyst Robert Waldschmidt was unwilling to speculate about Polman's successor, but believed the formal search process was the right approach. "It's important to look externally as well as internally," he said.
"There had been clear communications from Polman early in his tenure that no one should stay in the CEO role for longer than 10 years. He's been in power, by all intents and purposes, since the beginning of 2009, so we're coming to the end of that."
It is not yet clear when Polman will vacate his position, but Sky News reported it would be in about 18 months' time.