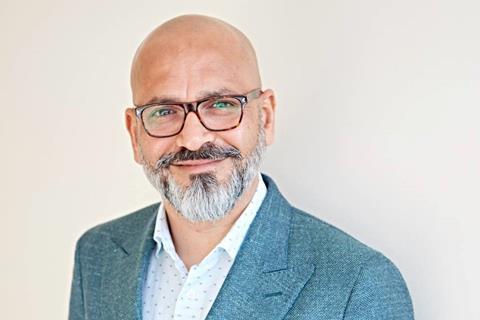 Name: Sunit Mehta
Job title: MD
Company: Rowcliffe
What was your first job? My first-ever job was as a waiter at TGI Fridays, which as first jobs go was fairly enjoyable most of the time, apart from when it was really busy.
What's been your worst job interview? I went for an interview for an advertising sales role at Yellow Pages, which used to be a paper version of Google a long time ago. The interview was a bit like an episode of The Apprentice with lots of sales-related questions and tests and I quickly realised it wasn't the role for me.
What was the first music single you bought? Luckily, I clearly had pretty good taste in music when I was young as it was 'You Really Got Me' by The Kinks which has remained a classic.
How do you describe your job to your mates? Well, my friends jokingly call me 'Cheesus' as I often provide a good spread of cheese for social events.
My job has made me appreciate and have a passion for quality artisan cheese and I love sharing my latest recommendations with friends.
What is the most rewarding part of your job? It is definitely working with such a passionate range of suppliers and work colleagues. The expertise at Rowcliffe is second to none and it is amazing to be surrounded by so many experts who are so passionate about the industry.
It is also so rewarding to be able to help and support so many artisan cheese producers and help them grow their businesses.
What is the least rewarding part? I love my job, so I struggled to find anything negative about my actual working day, but my daily commute to the office is probably the worst part. I have quite a long commute which involves navigating the M25 which is never fun, especially during rush hour.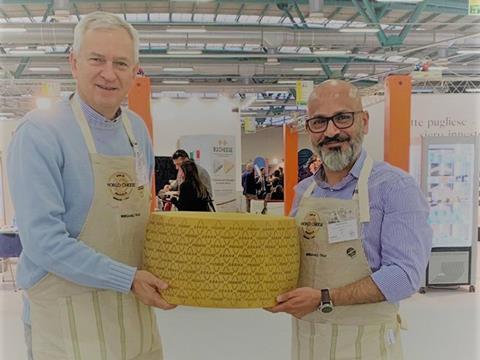 What is your motto in life? "Every day is a second chance." I try to live my life using this philosophy and try to pass this down to my team as well. We all have tough days at work, but I always try to start a new day with a fresh pair of eyes and an optimistic outlook.
If you were allowed one dream perk, what would it be? Unlimited travel so I could explore restaurants around the globe. I love discovering new foods and visiting new countries so this would certainly be a dream perk.
If you could change one thing in grocery, what would it be? Quality. I am so often disappointed by the quality of some products, especially ones that position themselves as artisan or luxury. I am obviously biased especially when it comes to cheese, but I am amazed at how many large producers don't prioritise quality.
What luxury would you have on a desert island? It would have to be music. It is the ultimate way to escape day-to-day stress and I would want as much music as I was allowed to take.
What animal most reflects your personality? I would like to think I reflect a fox's personality, as I would like to think of myself as focused, adaptable, curious and determined.
What's your favourite film and why? Citizen Kane – it just resonated with me more than any other film when I first watched it. It is storytelling at its best with an amazing plot and if you haven't seen it, you really should.
What has been the most embarrassing moment in your life? I would have to say another job interview when I was younger. I wasn't really sure that I wanted the role and was hugely unprepared for the interview.
The first question was about the company and why I wanted to work for the organisation, and I realised I knew nothing about them. It was a good life lesson and has made me ensure I am always completely prepared now as I never want to put myself in that position again.
Which celebrity would you most like to work with and why? There are so many I'm not sure I could pick one, but I would certainly like to work with some chefs I admire such as Gennaro Contaldo, who makes some wonderful dishes and loves using the finest cheeses in his recipes.
What would your death row meal be? Black cod, fried shredded kale salad and a glass of rosé wine.