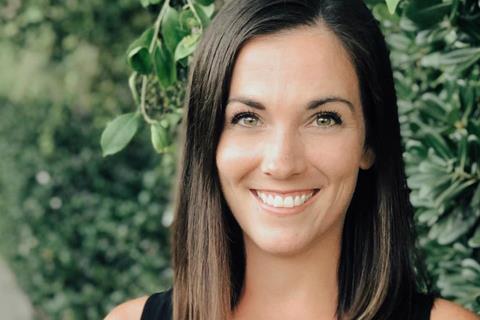 Name: Marie-Claire Turbett
Age: 29
Job title: Head of soda memories (head of marketing)
Company & location: Soda Folk – we're a fully remote business so I work from my flat in London
Education: As an undergraduate degree, I completed a Bachelor of Arts in media and communication with a focus on film and theatre at the University of Mannheim in Germany.
For my postgraduate, I completed a distance learning Master of Science degree with distinction in Business with Marketing at the online system Kaplan which is part of the University of Essex.
Why did you decide to go for a career in food? Originally, this happened by chance. I used to work in petfood and then e-commerce back in Germany. When I moved to the UK in 2016, I was wandering around in a Westfield shopping centre and came across Lola's Cupcakes. I sent an application as I loved the thought of working with a product that brings a smile to people's faces and started working with them a couple of weeks later, and have been in the food industry ever since.
The food and drink industry is such a fast-paced space that allows you to be creative and structured at the same time, whilst there's never a dull moment and you get to challenge yourself to become a better marketer every day. Obviously delicious products make it even better.
Explain your job to us in a sentence (or two): My job is to create memories with our sodas and to celebrate the good in the world. Our taste is what makes us stand out and it's incredible to see how people take a sip and immediately are taken back to a moment in time of fun experiences – that's precisely why I love what I do.
"My job is to create memories with our sodas and to celebrate the good in the world"
What does a typical day look like for you? No day is the same for me if I'm honest, which is why I like to keep a structured routine before work in the form of a 'miracle morning'. Once that's done, I start my working day at 8.30am with some focused email time, which I repeat a couple of times throughout the day. I then check in on current campaigns, plan for upcoming ones, analyse previous ones and see where there's future potential. In between, there'll be zoom calls and sometimes even going live on our socials or filming a TikTok or two.
Tell us how you went about applying for your job. I had worked with Simon, the MD, in a previous company so when I saw that Soda Folk was looking for a head of marketing I had to apply. There were four stages: an informal chat, followed by a more formal one, leading to a task and presentation and then a final chat before I received the job offer.
What's the best part about working for a food company? The obvious one is the products! But the people are even more important to me within the food industry – especially in the challenger food world, people are so talented, motivated, and helpful. It's so refreshing to work surrounded by others who are all striving to succeed whilst being supportive and encouraging in nature.
And what's the biggest misconception people have about working in food & drink? Probably that we just eat and drink all day and things just happen without much work. The food and drink industry is a tough space, rewarding but definitely hard work. A lot of the time it's a matter of rolling up your sleeves and simply getting it done, definitely not a normal desk job.
What advice would you give to other young people looking to get into the food & drink industry? Try different things, do some internships, and get a feel for what gets you excited. I would absolutely recommend to also try not only different types of roles but also different industries, and once you find the right fit, go for it. Don't give up, grow yourself outside of your desired career through personal development and network, network, network.
What's your ultimate career dream? The ultimate dream is to build up enough of a residual income to become a true globetrotter and digital nomad. I love exploring the world and working from gorgeous locations.