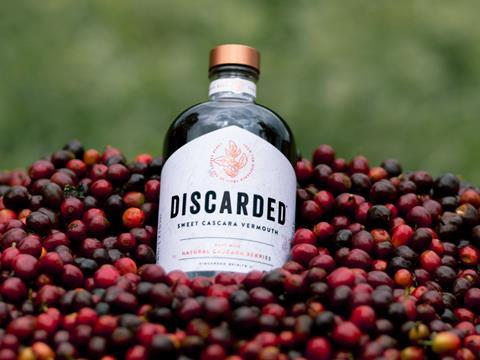 William Grant & Sons has launched a vermouth made with cascara, the dried skins of coffee berries.

Named Discarded (21% abv), the drink is made by infusing alcohol with waste cascara to produce an extract, which is then blended into the base of a fortified wine.

It will roll into high-end on-trade outlets this month ahead of a launch into specialist retail.

The launch would tap "the explosion of coffee culture and the craft vermouth movement" said William Grant global marketing manager Tom Stannard.

"You have a traditional sweet vermouth, sherry type base taste and the cascara gives the drink a richness and roundedness that maybe traditional vermouths lack. It feels familiarly unfamiliar. Cascara is a very complex taste, with layers, and adds quite a profound taste to cocktails."
Vermouth had "quite a mystique about it," he added. "It has a more interesting botanical flavour and it's not just another gin or a gin liqueur or another sort of bitter orange.

"We want to attract the discerning consumer who may not know much about what vermouth is, how it's served, or how to make it at home."

Stannard also hinted at potential future experimental releases along similar lines to Discarded. "We're running a range of experiments - this is one of them - where we test and learn."

It comes as William Grant & Sons this month relaunched its flagship Grant's whisky, giving it a makeover to play up its triple wood aging process and adding a trio new SKUs - Triple Wood Smoky, Rum Cask, and Sherry Cask 8yo - in efforts to tap a wider variety of drinkers.