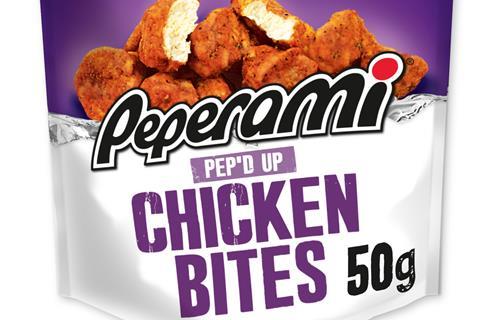 Peperami has added its first chicken snack - and its second innovation in the past month.

The latest NPD is the chilled Pep'd Up Chicken Bites (rsp: £1.29/50g). Made from 100% chicken breast, it provides 20.2g of protein per 100g. It was designed to be a healthier functional option, and to increase Peperami's appeal with women, the brand said.

Pep'd Up will roll out in May, joining Peperami & Cheese Snack Box, which launched in late March.