Every month we examine the hottest booze launches hitting the shelves of UK retailers. This time around we've got genre-bending spirits from Diageo Reserve, a new core beer from Brooklyn Brewery and an upmarket, limited-edition English whisky.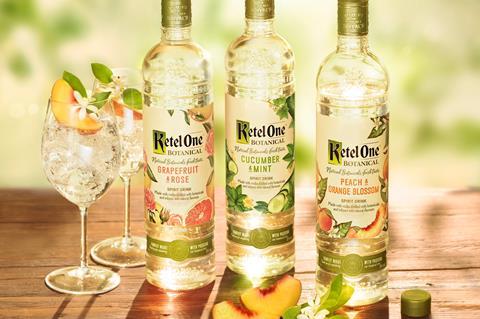 Ketel One Botanical
Diageo's upmarket vodka brand Ketel One is straying outside vodka for the first time in its history with a new, lower-alcohol spirit. The spirit is 30% abv, hits shelves from mid-March with a trio of flavours: peach & orange blossom, cucumber & mint, and grapefruit & rose (rsp: £22.50/70cl).
It is made by blending Ketel One Vodka with a combination of botanicals, then redistilling the spirit in copper pot stills before it is infused with fruit essences.
Diageo is also touting the tipple as a healthier alternative to full-strength vodka thanks to the lower alcohol content, and the fact it contains just 82 calories per serve (that's based on a 50ml measure with 150ml soda water). In essence, this is a play to capitalise on the ongoing boom in 'spritz'-style drinks. And a nod to the gin boom, of course.
This launch fits solidly with the current zeitgeist: cross-category plays are all the rage in BWS these days. The likes of Kopparberg (which launched an RTD spritz called Balanz last month), Echo Falls, BrewDog and Sadler's Ales (to name but a few) setting foot outside their traditional heartlands over past years – segueing largely into spirits.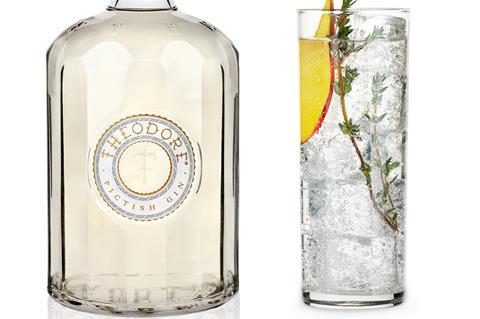 Theodore Gin
Theodore Gin – billed as the UK's first Pictish gin (the Picts were a late Iron age and early Medieval Scottish people) – is the first official release from the newly founded Greenwood Distillers. Created under the guidance of perfume designer Barnabé Fillion, the 43% abv gin includes 16 botanicals such as pine, damask rose, pomelo and bourbon vetiver (rsp: £39/70cl). It's named after the 16th-century engraver Theodor de Bry, who "powerfully brought the Picts to life through his art".
Greenwood is currently building a new £15m distillery in the remains of a 19th-century farmhouse in the Scottish highlands, where it intends to begin laying the groundwork for whisky production in late 2019. The brand already has a portfolio of other spirits including mezcal and armagnac. There are also plans to "build bridges from Scotland to Kentucky and Japan" with moves in bourbon and Japanese Whisky NPD – though details of exactly how it plans to do this are yet to be revealed.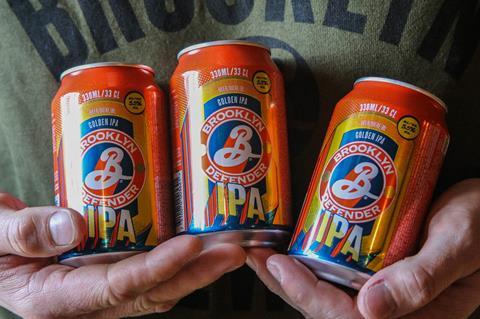 Defender IPA
Amid flagging sales of mainstream lager, Carlsberg's distribution tie-up with the uber-trendy Brooklyn Brewery has helped significantly buoy the Danish brewer's UK performance and gives it a widely respected name as a foothold in the craft category.
The latest of Brooklyn's beers heading for UK shores is Defender IPA, which launches into Tesco at the end of March (rsp: £2/330ml). According to Brooklyn, the brew features "notes of rounded bitter hops, juicy tropical fruit and an incredibly dry finish".
Strength-wise, Defender comes in at 5.5%, meaning it will sit in between Brooklyn's Scorcher IPA and East IPA on shelf – they are 4.5% and 6.9% respectively. The only issue Brooklyn may face is that, given the utter proliferation of IPAs in the supermarkets, it may be harder to stand out from the pack without a more distinct USP.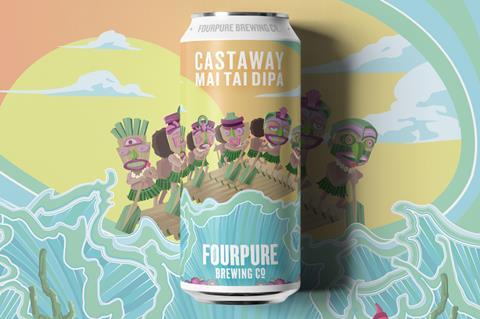 Castaway Mai Tai Double IPA
Speaking of distinctive beers, Bermondsey brewery Fourpure's latest offering is a bit more outré. Coming in at a whopping 8% abv, the brew is made with a trio of amarillo, denali and citra hops, as well as two varieties of oats, which give the drink a "silky" mouthfeel, according to Fourpure (rsp: £5.50/440ml).
Craft beer nuts will be pleased to see that, despite being snapped up by Australian brewing giant Lion for an undisclosed sum last year and selling its core beers in Tesco, Fourpure hasn't held back when it comes to experimental NPD.
Indeed, recent limited-run releases have included Snowblind, a white stout made with tonka beans, Mexican Hot Chocolate, an 8% chocolate stout with chilli, and Beach Life, a passionfruit sour IPA.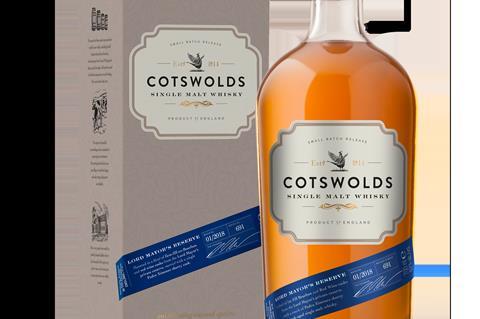 Lord Mayor's Reserve
The Cotswolds Distillery has gone from strength to strength since introducing its single malt whisky to market. Its core SKU made its national debut in Waitrose in autumn 2018 and has garnered rave reviews from shoppers and experts alike.
This latest launch is a limited-edition whisky created to raise money for The Lord Mayor's Appeal, which aims to make London "a more inclusive city". The lord mayor himself, Peter Estlin, is a part owner of the distillery.
The drink itself (46% abv) is made with a blend of several of Estlin's personal reserve casks with another sherry cask-aged whisky. It's billed as having notes of "Seville orange and warming cinnamon, hazelnut and barley sugar, with a dry and nutty finish and lingering oak spice" (rsp: £64.95/70cl).


Daniel is The Grocer's food and drink editor and is responsible for our product coverage across all fmcg categories.

Daniel has written about food and drink for the majority of his career: prior to joining The Grocer in 2017, he covered food and drink news on pub industry title The Morning Advertiser, and wrote features for VICE magazine.

Follow Daniel on Twitter: @WoolfsonExists