Beefcakes no longer have to eat meat – the sports nutrition market is flooded with new plant-based snacks and shakes packing enough protein to keep any gym bunny happy. Here's our pick of the best.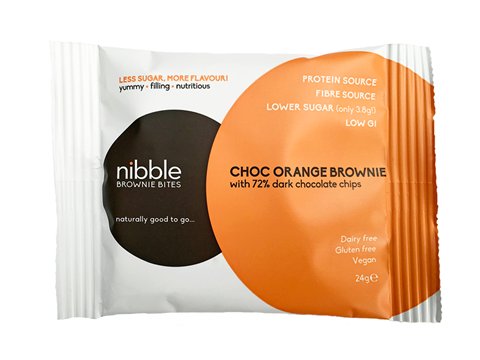 Brownie Bites – Nibble Protein
RSP: £1.59
Launch date: September 2018
These individually wrapped bites are available in three flavours: Choc Orange, Mint Choc and Choc Walnut. Containing 24g of protein per pack, each bag is under 100 calories and contains less than 4g of sugar. Currently listed in Ocado, Harvey Nichols, Amazon and As Nature Intended stores.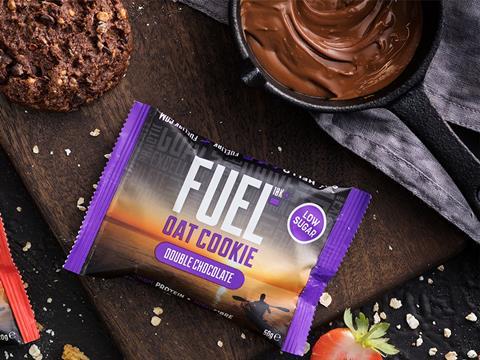 Double Chocolate Oat Cookie – Fuel 10k
RSP: £1.49
Launch date: May 2018
This low-sugar breakfast biscuit packs 10g of protein per serving (and is 200 calories). With a soft-bake texture, these cookies are high in fibre and come in single-serve packs to make them easy to grab and eat on the go.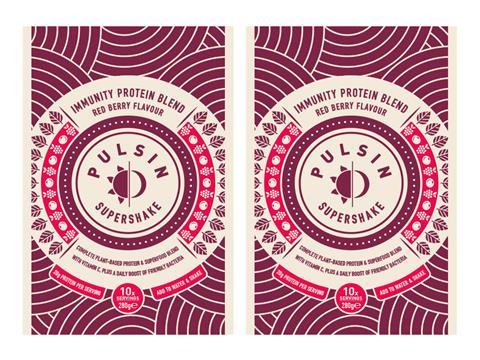 Supershake – Pulsin
RSP: £1.99/25g and £17.49/300g
Launch date: January 2019
Set to hit shelves next Veganuary, these brand new shakes are designed as a "single nutritional solution" with health-boosting superfoods, vitamins and minerals that "go far beyond a simple protein boost" according to the brand. The range will come in three flavours: Red Berry 'Immunity' with probiotics to support gut health, Cacao & Maca 'Energy' with Vitamin B to support energy metabolism and Vanilla Matcha 'Vitality' with spirulina for an iron boost.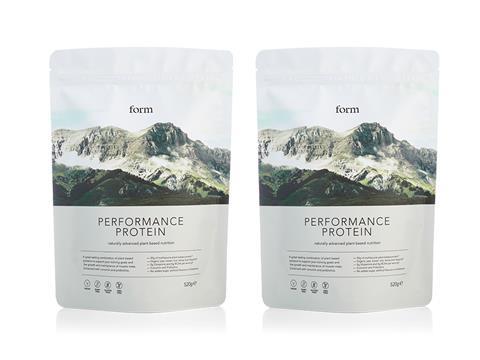 Tiramisu Performance Protein – Form
RSP: £24/520g
Launch date: September 2018
Packing 30g of protein per serve, this new Tiramisu flavour from Form combines organic pea, rice, hemp and whole algae proteins with anti-inflammatory Curcumin C3 to boost immunity. The blend also contains a complete spectrum of amino acids. Listed in Planet Organic.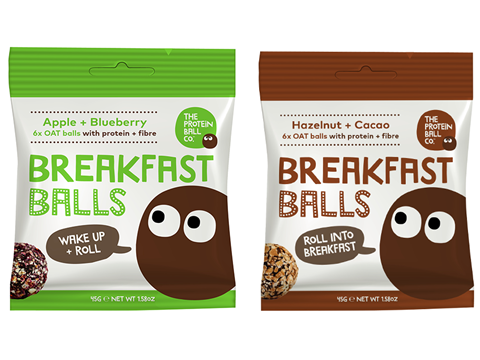 Breakfast Balls – The Protein Ball Co
RSP: £1.99
Launch date: July 2018
Individually wrapped for breakfasts on the go, these snacks are available in three flavours: Apple & Blueberry, Hazelnut & Cacao and Strawberry & Vanilla. Providing 5.4g of protein per pack, the Breakfast Balls are made with natural protein sources including pea, rice and pumpkin and contain no added sugar.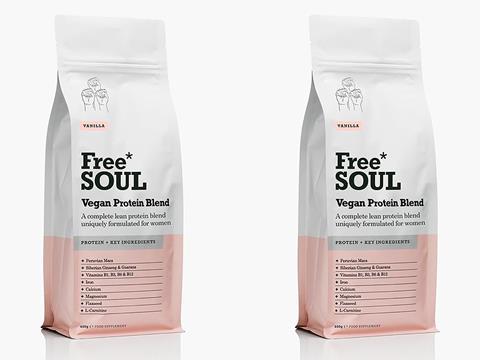 Vegan Vanilla Protein Blend – Free Soul
RSP: £24/600g
Launch date: July 2018
Designed to fit the nutritional needs of women, this pea and white hemp base includes Peruvian maca to support the female hormonal balance and Siberian ginseng which the brand says is "a powerful adaptogen to help manage stress". The powder also includes B vitamins which promote healthy skin, hair and nails.