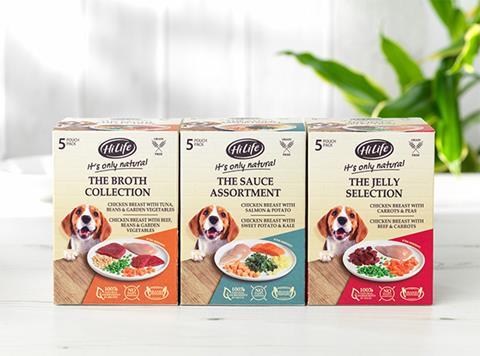 Town & Country Petfoods has expanded its HiLife brand with an all-natural lineup for dogs.

It's Only Natural contains no grain, soya, artificial flavours or preservatives. Meals are made with chicken, salmon and tuna - and then "steamed to retain maximum flavour".

Six recipes inspired by the "rich culinary heritage" of Town & Country's hometown of Melton Mowbray come in a single pouch and multipacks of five and 18. Rsps are £1, £4.80 and £16.