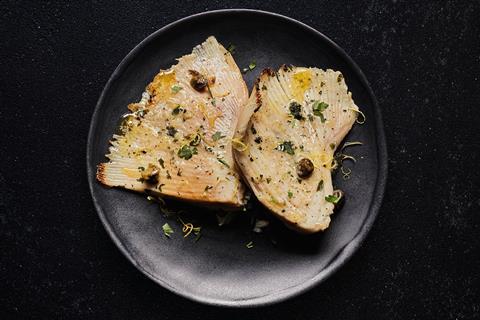 Waitrose is to launch a "premium" own-brand frozen meal range in response to increasing customer interest in frozen food.

The supermarket found searches for frozen ready meals on Waitrose.com were up 500% so far this year compared to 2018.

The 24-strong range, which is being introduced in stores and online at the end of May, is made up of fish dishes, classic pies, curries and 'quick and easy' ramen meals.

Products include Italian-inspired slow-cooked pork belly, which is cooked for eight hours with garlic, herbs and citrus zest ready to be finished in the oven, and king prawn & miso ramen, with fresh noodles, broccoli florets and spring onion, which can be cooked in five minutes.
The retailer said the selection was designed to "re-imagine the frozen meal and give it a modern and luxury twist".
"In developing this range we wanted to make sure our customers were getting top quality ingredients and a range of flavours, textures and cooking techniques," said Waitrose product developer James Bennington. "We believe there is something for everyone in this range and by using our innovative freezing techniques it means we can offer extremely fresh produce, ready to cook, straight to our customers."