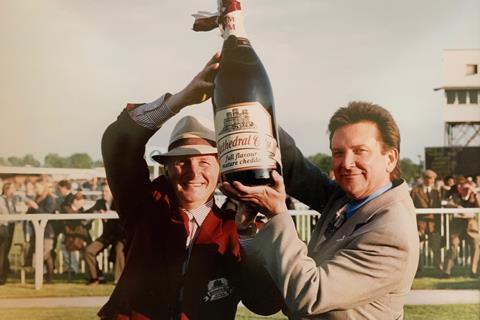 Family have paid tribute to fmcg industry stalwart Stephen Price, who died on 2 August aged 71 after a long battle with prostate cancer.
Price spent over 50 years working in the food and drink industry, including as Whitworths Group CEO.
Early in his career he was a graduate sales trainee with Beecham. He moved on to sales management roles at Ross Foods and British Sugar, before joining Dairy Crest as group sales director.
He launched Yoplait in the UK, led Dairy Crest's acquisition of Mendip Foods, and developed Cathedral City into a leading cheddar brand.
After leaving Whitworths, Price worked over the past 17 years in privately owned businesses in the water and tea categories.
"It was in these startup type roles where Stephen was at his best, able to get on with colleagues at all levels, understand and operate across all functions, but most importantly, get results with the customer – he was always a salesman at heart," said his son, Simon Price.
"In spite of a tough prognosis in late 2012, with the prospect of limited time, he went on to fill another eight great years and despite some big challenges along the way, lived some of his best days.
"This glass-half-full approach also typified Stephen's approach to work and his various roles in the food and drink industry over the last 50 years. He believed that success in business is all about people – building trusting, meaningful relationships and communicating with a skill and empathy which was truly unique and made everyone want to follow him: colleagues and customers alike.
"He was great fun to be around and lit up the room every time. He could be a difficult bugger too and quite fearsome at times, as anyone who's ever unwittingly called him 'Steve' will know, but his intentions were always good and genuine."
He is survived by a wife, three children and five grandchildren.
A funeral was held yesterday at Water Stratford Church in Buckinghamshire.