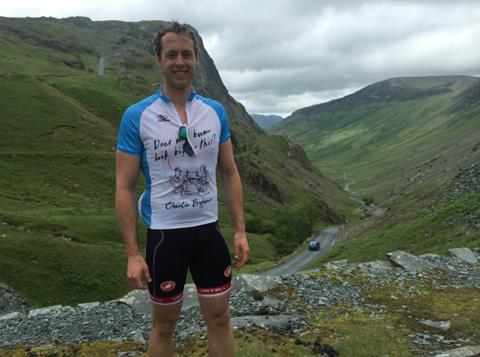 George Blyth, head of brand at Charlie Bigham's, has died at the age of 34. He had been fighting bowel cancer for about a year when he passed away on 18 November near his home in Nottingham.
A business management graduate from the University of Bath, Blyth began his career at Mars – where he met his wife, Louise – before moving to Bigham's in 2009 as national account manager.
He moved into the role of brand manager the following year, advancing to the marketing manager position in 2013, and then to head of brand in 2014.
A keen cyclist, Blyth was part of the Bigham's team on the Grocery Aid London to Paris bike ride in September, just five weeks after major liver surgery.
"We are truly privileged to have been George's friends and part of his life," said Tom Allchurch, Bigham's CEO. "He inspired us, and his spirit lies at the heart of what Bigham's stands for."
Blyth's funeral will take place on 15 December at St Nicholas' Church, Nottingham. His family have requested that donations be made in lieu of flowers to Beating Bowel Cancer UK via Justgiving.
He leaves behind Louise and their two sons, Charlie and Jamie.