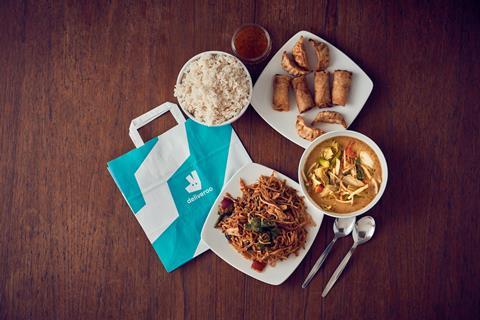 Deliveroo has launched a 'no-contact drop-off' service, in a bid to limit the spread of Covid-19.
Customers can now request this delivery option on the takeaway app. The rider will be prompted to leave the food on the doorstep.

In an email sent to customers on 11 March, Deliveroo CEO Will Shu said: "My absolute number one priority is the safety of customers, riders and restaurants, no matter what happens."
The email also said Deliveroo would provide restaurants with extra packaging and stickers that seal the delivery bags to show food has not been opened between leaving the restaurant kitchen and arriving with the customer.

Deliveroo has also launched a fund to offer financial support to its riders if they are diagnosed with coronavirus and are unable to work.