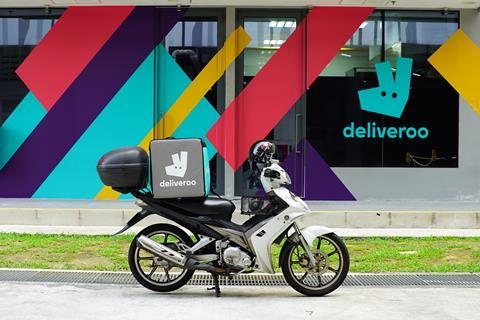 Deliveroo has launched a widget that allows customers to place orders on partner websites, rather than through the Deliveroo app or site.
The 'Brought to you by Deliveroo' feature is available in the UK, Europe and Asia, and is already being used locally by Nando's and Wagamama. Deliveries are still fulfilled by Deliveroo, with commission taken in the same way.
The product will allow restaurants to reach new consumers and "deepen engagement" with existing customers, Deliveroo said, by being able to drive traffic to their own websites through marketing campaigns and social media.
"This integrated solution, complete with full front-end development offered to restaurants, is particularly beneficial for independent restaurant partners who otherwise would be unable to develop the technology independently," Deliveroo said.
The tool also serves as a customer growth driver for Deliveroo, given customers still need to sign up to the platform to purchase an order.
"This new product will help restaurants reach as many consumers as possible while substantially improving the already market-leading Deliveroo customer experience," said Stephen Goldstein, Deliveroo's executive VP of restaurants.
Deliveroo has formed or extended partnerships with a number of major grocers during the pandemic, including Aldi.
Deliveroo last month revealed plans to enrol 15,000 new riders by the end of this year, taking its rider count to more than 50,000.
The courier company, in which Amazon has a 16% stake, has reportedly begun working with Goldman Sachs on plans for an initial public offering next year.