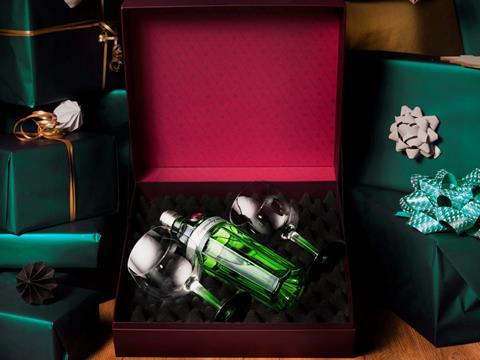 Diageo is shutting down its Alexander & James e-commerce site, launched as a platform for its luxury spirits in 2013, The Grocer can reveal.

The supplier said it had taken the decision to close the site, which will cease trading on 31 January, following a "strategic review" of its e-commerce strategy.

"Alexander & James has been instrumental in enabling us to test and learn within the direct to consumer digital environment," Diageo Europe e-commerce director Mena Hatchman said, adding e-commerce continued to be an "integral part of our business".
"Consumers have changed but the bigger change is that the digital world has transformed over the last four years and our needs as a company have evolved."

The closure, which comes a couple of years after Pernod Ricard pulled its Sipstor drinks e-boutique barely two years after launch, follows Diageo raving in the past about the "rich and interactive" brand experience it had created through the site.

Online retail specialist Summit claimed the site was "set up for failure" from the outset due to a lack of online marketing investment and brand awareness.

"Consumers don't search for holding companies, they search for the brand, and more often than not are directed to a retailer," said sales & marketing director John Readman. Despite consumers being aware of Diageo brands, selling via an umbrella like Alexander & James required "significant investment to raise awareness".