Deliveroo and Uber Eats have a fight on their hands. A slew of rapid grocery delivery startups are launching in the UK, capitalising on a growing appetite for delivery in as little as 10 minutes
'Faster than you' reads the tagline for Gorillas, the latest rapid grocery delivery service to launch in London.
Promising just 10 minutes between order and doorstep delivery, that tagline is no exaggeration. And it's not the only one making such claims. Launched last month, Gorillas is just one of a slew of ultra-rapid players, like Getir, Dija, Weezy, Zapp and Fancy, working to establish an entirely new channel for food in the UK. In essence, grocery delivery is entering warp speed.
So how do these operators achieve such speed? Just how much demand is there for ultra-rapid delivery? And even if the demand exists, can such a tight turnaround ever prove profitable?
Before the likes of Gorillas came on the scene, delivery platforms like Deliveroo and Uber Eats owned the rapid delivery space. Both have been making bold moves into grocery over the past year, striking up partnerships with supermarkets and convenience players. But a 35-minute timeframe from order to delivery at customers' doorsteps is no longer the fastest option.
Taking that title are the new guns, which have adopted a different approach to shave precious minutes off fulfilment. "The key point of difference is that for the first time the product and the delivery channel have been brought under one roof in a new vertically integrated way," explains Chris Moss of business management consultancy BearingPoint.
In essence, these ultra-fast operators distribute from hubs, which they own and pick from themselves, to avoid any dependence on retailer partners.
"[Deliveroo et al] rely on someone in the store picking the groceries and then a rider delivering it, which by its very nature takes longer," says Alberto Menolascina, CEO and co-founder of Dija, who was also Deliveroo's director of corporate strategy until late 2018. Dija works very differently.
"The fact that our warehouses and stores are designed for efficiency and not browsing ensures goods are picked and delivered at speed, which will help win over customers."
"Customers don't want substitutions or missing items, and we're ensuring this is a core part of our promise"
The new entrants are making that efficiency central to their customer promise. Dija has a "no-quibble 10-minute turnaround guarantee", meaning if an order takes 11 minutes or more, the customer gets free delivery for three months. Weezy – which promises arrival within 15 minutes – has a similar guarantee.
"When deliveries are late, it matters. When you're giving up time to do your weekly shop instead of spending time with family, it matters," Menolascina says.
Owning the fulfilment process also ensures availability is at 100% because the app only displays what is in stock at that moment. "The Dija platform constantly monitors customer demand and the stock of its warehouses using data and AI," says Menolascina.
"A customer can order something on Dija and know it will arrive thanks to our tech platform, whereas they might order something on another app to be picked up from a local store and not actually know whether that key item will be delivered," he adds. "Customers don't want substitutions or missing items, and we're ensuring this is a core part of our promise."
The appeal to customers is obvious. But these services aren't yet available to everyone. Most have launched in the most densely populated areas of London due to the large number of customers on their doorstep. "High population density is good for our kind of business," says Turancan Salur, head of international expansion at Getir, which launched in London zones one and two in January. "There's only so much range you can serve in 10 minutes, so the more people there are within it, the more orders you can generate."
By the same token, Weezy selected Fulham and Chelsea for its launch in August last year, followed this year by Clapham and Lambeth.
Still, many of these operators are starting to look further afield. Weezy plans to establish hubs in 40 further locations before autumn – and Bristol will be its first site outside London. Dija is similarly branching out. Having made its debut in South Kensington, Fulham and Hackney, it will expand to more than 20 locations by summer. Fancy has so far avoided London altogether. Instead, it has chosen to launch in student-heavy, busy cities across the UK, including Leeds, Liverpool, Bristol, Newcastle and Manchester.
This rapid expansion is characteristic of the market. "The simplicity and flexibility of the fulfilment operation allows new fulfilment sites to be expanded at pace," says Moss. "With many vacant stores, offices and light industrial space available post-pandemic, and a model that is simpler to deploy than Ocado's micro CFCs, they can add new areas quickly."
These ambitious moves make sense in the midst of the pandemic, which has delivered a surge in demand for online grocery. Its share of total grocery sales reached a new record share in the four weeks to 21 February: 15.4%, up from 8.7% last year.
And there's little chance of consumers reverting to their old ways once restrictions ease. "It's a habit that seems to be sticking among British consumers and internet orders now make up an average of 65% of grocery spend each month for people who do shop online," says Kantar's Fraser McKevitt.
That same shift in customer behaviour is benefiting food box firms and courier platforms. Just Eat Takeaway revealed in its full-year results last week that year-on-year delivery orders were up more than 600% in January and February. Deliveroo said its customers were ordering more, and more often throughout 2020.
So it stands to reason there will be a growing market for ultra-fast delivery, too. Figures from US service GoPuff – the established lightning-fast grocery delivery firm whose model has inspired many UK entrants – suggest that is the case.
In the first half of 2020, GoPuff saw a nearly 90% increase in customers ordering at least once per week versus the same period in 2019 and a 55% increase in order value.
"We don't see speed as a competitive advantage, we see it as a necessity"
"Given this shift, and greater awareness of essential delivery services, we anticipate consumers will turn to delivery more in the weeks and months that follow than they have in years past," the company says. Before too long "the novelty turns into a habit" it adds.
Getir's Salur says the super-fast turnaround of these apps give customers the ultimate gift: time.
"Maybe you don't want to spend time going to the store down the street. Maybe you want to play videos games, go for a run, or spend time with the family. We're getting you back that time," he says.
"Half an hour isn't fulfilling your need. There are those micro moments that people want something and they want it very quickly. Ten minutes fulfils that impulse. Any longer you discount the emotional benefit and satisfaction of getting that product," Salur adds.
Dija's Menolascina argues it's more than a nice-to-have: "A 10-minute delivery guarantee isn't a marketing ploy, it's what people need today. We don't see speed as a competitive advantage, we see it as a necessity."
Moss sees the ability to have essentials and ingredients delivered "as soon as you think of them" as game-changing. "It is hard to see how the established players can compete," he says.
Why railway arches are des res for rapid delivery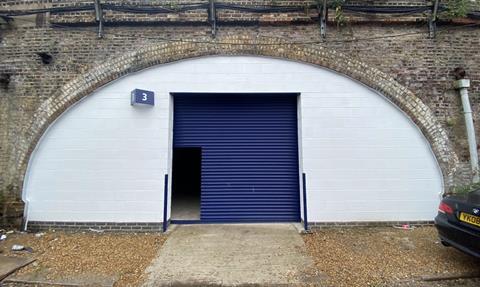 To meet sub-15-minute delivery promises, distribution sites must be located close to dense populations of potential customers.
With that in mind, one type of site is emerging as a des res for rapid delivery grocers: railway arches. "They are ideally suited for this type of rapid food delivery company, because they are predominantly located in key towns and cities, in the midst of large urban areas," explains John Hickson, national lettings director at The Arch Company.
"They are easily accessible and close to residential areas, simply by nature of their history as part of the UK's vital transport infrastructure."
The Arch Company – which specialises in renting the sites and counts Getir and Weezy among its clients – says demand is soaring.
"We've seen a marked increase in demand from these food delivery businesses over the past year, largely driven by changing consumer habits during the coronavirus pandemic. More than 10% of the new lettings we've agreed with tenants over the past year have been with last-mile delivery firms," Hickson says.
The average size of the distribution hubs is around 1,000 sq ft "but they come in many shapes and sizes, providing a really flexible, value-for-money option" he adds.
While around 80% of The Arch Company's arches are occupied, there are hundreds vacant, giving the ultra-swift grocery startups an opportunity to expand – something they're all keen to do.
"While the pandemic and lockdowns have helped to accelerate the trend, last-mile delivery is the next logical step in the home delivery market," Hickson says.
"We expect demand for our railway arches to remain high among this type of firm – and we're already talking to several of the players in the market on further lettings that we're hoping to complete in the next few months."
Profitability
There is one critical factor that could dampen this enthusiasm, though: profitability. Whether such swift fulfilment can ever make money remains to be seen. GoPuff isn't profitable as a company, but it insists this is down to heavy investment in growth, and says it is profitable in most markets.
That's backed up by investors, who ploughed $380m into the business in October and said GoPuff was delivering "some of the best unit economics we've seen".
And if imitation is the sincerest form of flattery, GoPuff must have got the model right. DoorDash – which overtook GoPuff as the dominant c-store delivery service last year, according to Edison analysis – is rolling out a similar model with hyperlocal dark stores.
However, "none of these players are profitable on an order basis yet, though some claim to have reached this on a local level. So this is very much about scaling at a loss and hoping for customer stickiness and scale benefits," says Daniel Lucht of ResearchFarm.
For now, delivery fees are equivalent or less than incumbent courier platforms. They could reasonably be raised to make operations more profitable, Lucht argues. "Deliveroo and Uber have trained customers to see their fast service as premium and something one has to pay more for," he says. "There is a good chance higher fees can be introduced in the ultra-fast groceries space too to offset at least some of the costs."
Of course, these costs will naturally fall as uptake of these services grows. As Getir's Salur puts it: "It's an efficiency game, basically. As it grows you get more efficient – your cost per order decreases. We can make the model work."
There are different ways of creating efficiencies in the meantime. While the likes of Weezy and Getir – which has been snapping up Ocado buying team talent – source stock from wholesalers, Dija sources directly from manufacturers. It claims this arrangement goes some way to improving margins.
The direct relationship also presents the opportunity to convince brands to buy in-app shelf space, run promotions and campaigns. In the US, rapid delivery platforms have become the launchpad and testing ground of challenger brands and NPD.
"It is not unreasonable that in time this can produce profitable businesses that can win customer confidence based on price, availability, and speed of service," says BearingPoint's Moss.
Investment
The business opportunity has certainly convinced investors. In December, Dija raised $20m in funding from previous backers of Deliveroo and Just Eat, among others. "This is a model that both customers and investors like," says Menolascina.
December also saw Gorillas secure $44m in Series A funding. Meanwhile, Weezy raised $20m Series A funding in January and the same month Getir raised $128m in a Series B round, making it one of the most valuable tech companies in the MENA region.
Finally, Fancy – graduate of Silicon Valley accelerator Y Combinator – is in the crosshairs for acquisition by GoPuff, according to TechCrunch.
In essence, the operation that builds the most scale, the most rapidly, stands to win. "The promise to investors is to build a truly global grocery business where all the traditional players have failed, because the model is easily replicable any and everywhere and so it becomes a flag planting exercise and race for market share, just like the meal delivery apps," Lucht says.
One way these services can broaden their reach is by going beyond grocery, Lucht adds.. In January, for example, GoPuff began delivering saliva-based home Covid test kits.
It could be a glimpse of the future. For now, there is still plenty of appetite for advance, same-day or within the hour deliveries to meet different needs.
Further ahead though, that may change. "This is probably the future of delivery. After all, no one wants slower deliveries," Lucht argues.
Moss perhaps best sums up the potential of this rapidly growing (and delivering) market: "Without the baggage of an existing store infrastructure and with significant private equity backing, they have the potential to steal a march on urban fulfilment while the established players aren't looking."
And if there's one thing these players are experts at, it's getting in there quickly.
Is rapid delivery safe for riders?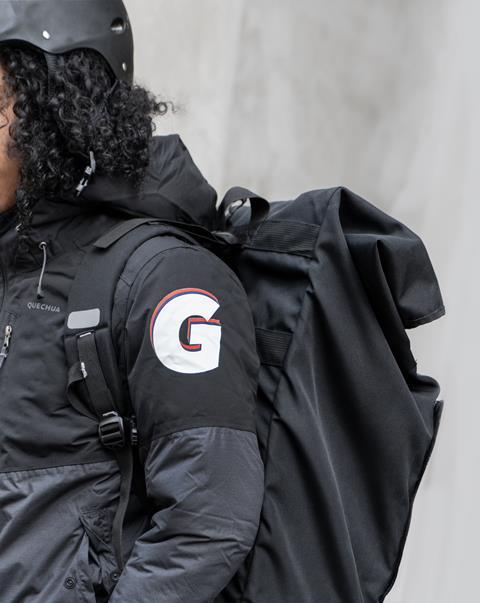 The launch video for Gorillas shows a courier jumping off a high-rise building by parachute to reach a customer's door in the promised 10-minute window. In real life riders won't go to quite as extreme lengths, but one source who enlisted for a delivery job with the company says its expectations are not far off.
The source, who wishes to remain anonymous, says they were invited to a WeWork centre in Hoxton earlier this month with seven other applicants. On arrival they were issued an address 2.5 miles away and told to take a selfie when they got there and send it to the company via WhatsApp.
"The whole journey was busy with traffic, and the roads weren't exactly smooth either. I got to the end point after 13 minutes and saw a few of the others there already," the source says.
Despite Google Maps assessing the journey as taking a minimum of 13 minutes, all the applicants were emailed saying they had failed.
"From a customer perspective 10 minutes might be a great thing, but this isn't actually a realistic target for a cyclist and they're disregarding the day, time, traffic and weather conditions. I don't feel like they're thinking of their riders' safety at all," the source says.
Gorillas says it has a "rider-first approach" and offers a competitive £11.50 an hour salary plus tips. But its need for speed is potentially disregarding the risks faced by couriers.
A 2018 study of gig economy couriers and drivers by UCL concluded the pressures that come with being a self-employed courier may significantly increase the risk of being involved in a collision.
The majority of those surveyed – 63% – across several delivery firms were not provided with safety training, and one in 10 reported they had been in a collision while working.
"The nature of the work is time pressured, often involving high physical and mental workloads and a distracting work interface. The nature of this work clearly led some couriers to experience impairment caused by fatigue and pressure to violate speed limits and to use their phones," the UCL report surmised.
"There is no management of these risks by the people who broker courier services. These faceless digital brokers take no responsibility for the health and safety of the people who accrue income for them.
The who's who of fast delivery in the UK
Weezy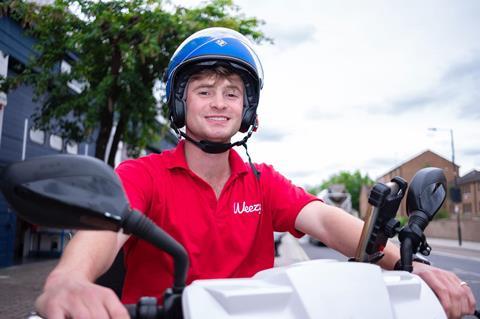 Founded: London, 2020
UK launch: August 2020
Speed promise: 15 minutes
With less than a year of operation under its belt, Weezy is nevertheless one of the most experienced players in the UK market. Having made its debut in London, it's expanding to two new cities this year. That ambition goes beyond the UK.
"Due to the amazing user growth and customer satisfaction we have significantly increased our ambitions," it says.
Fancy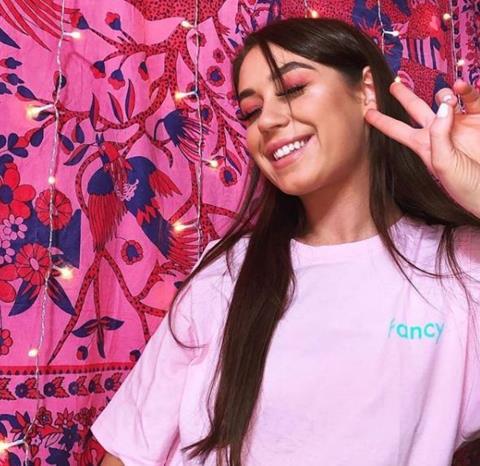 Founded: San Francisco, 2020
UK launch: April 2020
Speed promise: Under 30 minutes
Formed with the backing of serial tech success accelerator Y Combinator – which backed early stage Reddit, Dropbox, Instacart and Airbnb – Fancy's focus is on university towns, where it recruits brand ambassadors to spread the word (and branded swag).
"You'll never need to head to the shops again," Fancy says.
Dija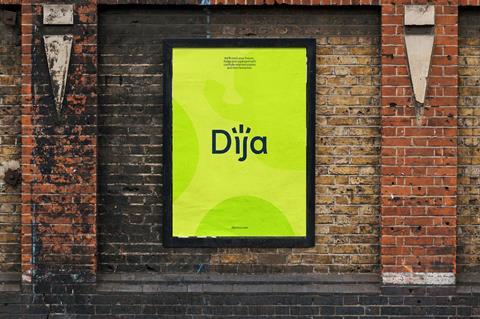 Founded: London, 2020
UK launch: January 2021
Speed promise: 10 minutes
Founded by two former Deliveroo senior executives, Dija has the business acumen to achieve scale. Curiously, Deliveroo invested in its seed round, "demonstrating how the two apps can live alongside each other" says co-founder Alberto Menolascina.
He is clear that sluggish grocery delivery is on its way out: "The bottom line is we need change."
Gorillas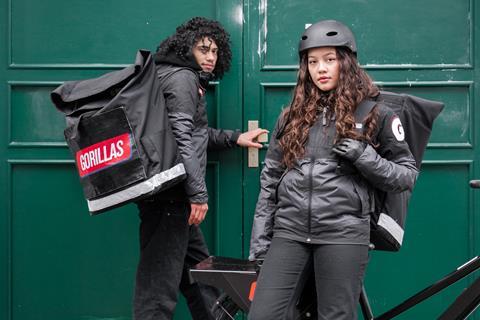 Founded: Berlin, 2020
UK launch: March 2021
Speed promise: 10 minutes
Having expanded rapidly in Germany, Gorillas has since pushed into the Netherlands and last month hit the UK. Direct relationships with brands means it can push down costs and offer retail prices, it says. The ambition is to have 60 distribution hubs across Europe by Q2 2022.
It says it is "disrupting the supermarket space, one of the biggest markets still in the hands of traditional players".
Getir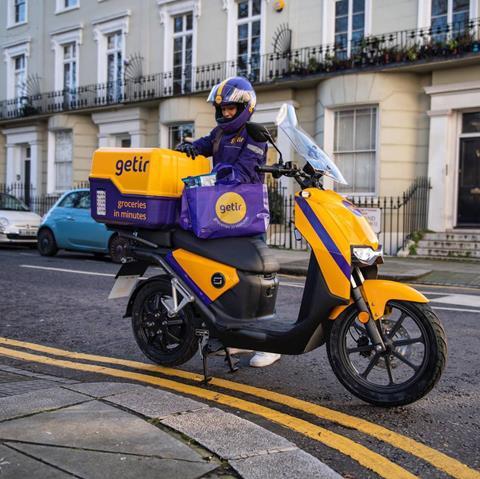 Founded: Turkey, 2015
UK launch: January 2021
Speed promise: 10 minutes
Getir means 'bring' in Turkish, its similarity to the phrase 'get here' in English seemingly coincidental.
The Istanbul-based company operates in 18 cities across Turkey, but plumped for London for its first overseas launch thanks to its dense population and ease of doing business.
Investment in the operation to date values the company at around $850m.
This article is part of The Grocer's Supply Chain Special
Sponsored by