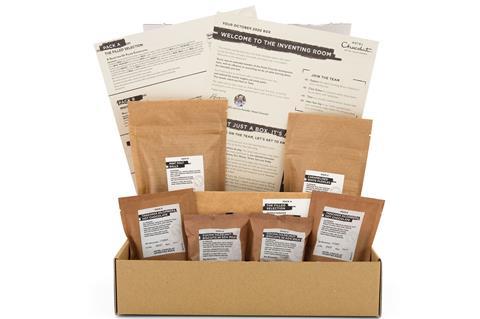 Hotel Chocolat is introducing a subscription service delivering its latest newly developed products before they go on sale in stores.
The 'Virtual Inventing Room' subscription, which launches this week, is designed to be an extension of the work of its in-house tasting team, offering a monthly package of latest lines before they are approved to hit shelves.
For £30 a month, subscribers will be sent products to sample and be invited to share their views on the new recipes and concepts. The luxury chocolatier said the feedback would "directly influence" the future of its range.
Hotel Chocolat said it would be a "limited membership" format, with just 10,000 spaces on offer. Once it reaches capacity, the subcription will be available by invitation only if a shopper has registered their interest.
A spokeswoman said the service would allow customers to "taste and review our most creative, experimental and off-the-wall innovations".
"Nothing is off-limits: the contents of deliveries will be more varied than ever before, covering all genres and in all shapes and sizes, from chocolates to biscuits to alcohol, via inventions so new they don't even have names yet."
It's the latest of several Hotel Chocolat subscription services. Others include its 'Velvetiser' hot chocolate refill subscription, which saw sales increase by more than 200% year on year in the six months to 29 December 2020.