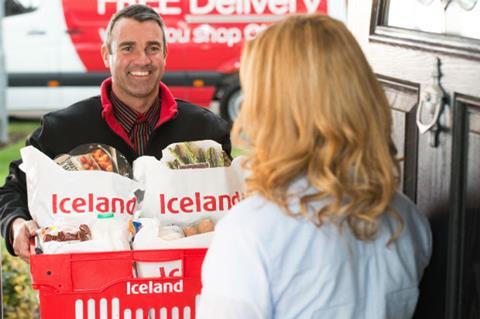 Iceland is offering students £5 off a £40 online shop as well as priority delivery slots.
Tweeting about the offer today, Iceland MD Richard Walker said the frozen food chain was helping those most affected by Covid-19 restrictions.
"As part of our efforts to support those most affected by lockdown measures, we're providing students with £5 off a £40 online shop and offering priority delivery slots for those registering an account with us using a university email," Walker said.
To claim their £5 off, students must get a code at discount site Studentbeans.com before ordering.
About 40 universities around the UK have had reports of coronavirus cases, leaving thousands of students in self-isolation as a new term begins.
Walker said: "We have worked hard throughout the Covid-19 pandemic to support our customers and local communities to the best of our ability. We were the first supermarket to introduce dedicated shopping hours for the elderly and vulnerable, and now we are proud to offer our help to the UK's students.
"With self-isolation in place across university campuses, we want to make it as easy as possible for students to complete their weekly shop and ensure their freezers and cupboards are stocked. Our exclusive discount and priority delivery slots will go some way to help our student customers in their time of need."
Yesterday Morrisons launched food boxes aimed at students in self-isolation. The service is to launch at the Birley and Cambridge halls at Manchester Metropolitan University and expand to other universities if successful.
Students will be able to order by email for delivery the following day.
"Students have asked for our help and that's why we are making sure they can safely access affordable food at this very difficult time," said Morrisons CEO David Potts. "We're playing our full part in feeding the nation so that no one is left behind."
Walker's tweet also included a link to a page on Iceland's website dedicated to 'student essentials'. Offers on the page include an 'ultimate student bundle' of one pizza, one 1kg bag of chips and one 465ml tub of Ben & Jerry's ice cream for £4.50, a £1 saving.