Aldi has been hitting headlines with its own-brand health & beauty products for years. The disruptive range regularly expands with new in-store and online launches inspired by big players like L'Oreal and Nivea as well as cult brands like Pixi Skincare. Aldi sells the 'dupes' for a fraction of the original product's retail price.
To give you deeper insight into the range, we've selected eight of the new products to highlight what they are, what they're competing against and what they tell us about Aldi's wider own-brand strategy. This time, expert analysis is from Lucy Cornford, category director for beauty & personal care at Mintel.

This showcase is part of a new series of articles examining key trends and developments in own label and has been introduced to support The Grocer Own-Label Accreditation Scheme. Under this new scheme all the products we review can apply for accreditation at any time, through a programme of continuous consumer testing and approval developed to help retailers and suppliers promote the best own-label products. Find out more details here.
You might also be interested in our other own-label showcases – we've recently analysed Amazon's private-label brands and the newly expanded Waitrose Cooks' Ingredients range.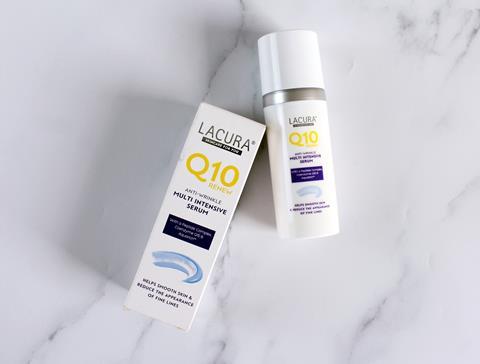 Lacura Q10 Renew
Product: Multi Intensive Serum
What is it inspired by? Nivea Q10 Anti-Wrinkle Serum (rsp: £14.69)
Rsp:£2.99
Aldi says: Made with the finest, results-driven ingredients this Lacura Q10 Renew Anti-Wrinkle Multi-Intensive Serum helps smooth skin and reduce the appearance of fine lines.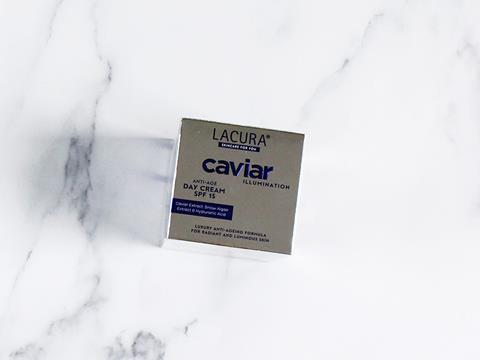 Lacura Caviar Illumination
What is it inspired by? La Prairie Skin Caviar Luxe Cream (rsp: £345)
Product: Anti-age day cream
Rsp:£6.99
Aldi says: With caviar extract this Lacura Caviar Illumination Day Cream with SPF15 adds a touch of luxury to your skincare routine. The anti-ageing formula ensures radiant and luminous skin.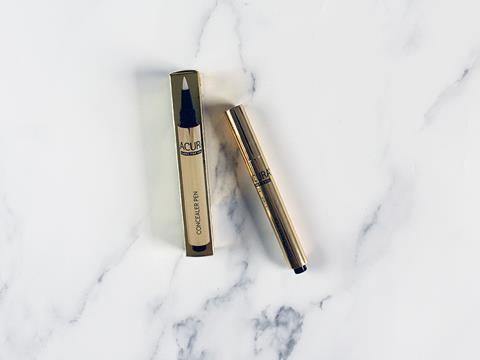 Lacura Beauty
Product: Concealer Pen
What is it inspired by? YSL Touche Eclat (rsp: £25)
Rsp:£3.29
Aldi says: Light-reflecting cream concealer especially for undereye shadows.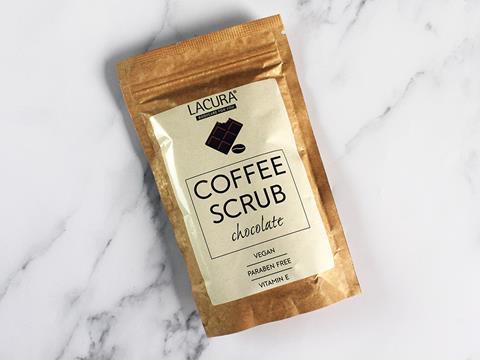 Lacura Bodycare
Product: Chocolate Coffee Scrub
What is it inspired by? Frank Body Women's Coffee Scrub (rsp: £13)
Rsp:£6.99
Aldi says: If you're looking for a natural and environmentally friendly way to look after your skin then this Lacura Chocolate Coffee Scrub is the perfect addition to your skincare regime. Containing cane sugar, an exfoliator which cleans pores, and vitamin E, which is known for keeping skin looking young and healthy, this scrub is both gentle and effective.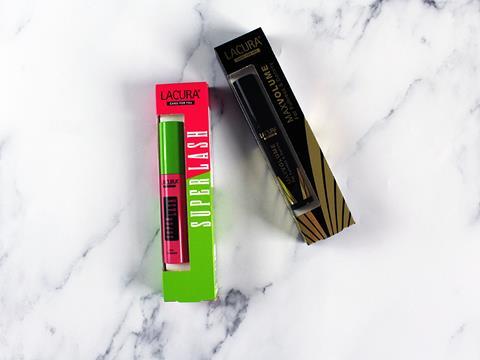 Lacura Beauty
Product: Superlash and Maxvolume
What is it inspired by? Maybelline Great Lash (rsp: £5.99) and Maxfactor Masterpiece (rsp: £9.99)
Rsp: both £2.69
Aldi says: Covers and coats eyelashes evenly without clumping, with a soft creamy texture made from rich waxes.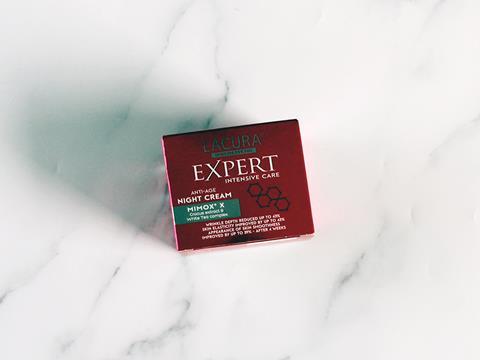 Lacura Expert Intensive Care
Product: Anti-Age Night Cream
What is it inspired by? L'Oreal Revitalift Night Cream (rsp: £12.99)
Rsp: £3.49
Aldi says: Wrinkle depth reduced by up to 43%, skin elasticity improved by up to 47% and appearance of skin smoothness improved by up to 39% after four weeks.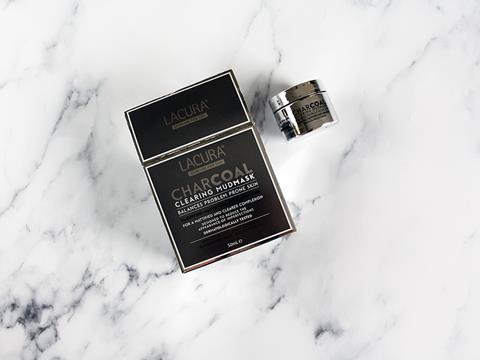 Lacura Charcoal
Product: Clearing Mudmask
What is it inspired by? Glamglow Supermud (rsp: £42)
Rsp:£5.99
Aldi says: Clearing mudmask balances problem-prone skin. For a mattified and clearer complexion designed to reduce the appearance of imperfections.
Expert verdict
This week our expert is Lucy Cornford, category director for beauty & personal care at Mintel
What do you think?
With its Lacura line, Aldi has done what Aldi does best: drawing inspiration for NPD from prominent brands, but attaching a more accessible price tag. Keen-eyed consumers will instantly recognise the shapes, styles, designs, functions and active ingredients borrowed from leading beauty brands, with this familiarity likely a comfort to buyers as a marker of quality.
Aldi hasn't stopped there. The retailer is also tapping the premium aspirations of today's beauty shopper, such as with its Lacura Caviar line, which reflects both the style and substance of exclusive beauty brand La Prairie, but for around £300 less per product.
I believe a further move towards more affordable, accessible luxury could see Aldi become as much a formidable player in the beauty market as it has across the rest of the grocery sector, particularly as finances continue to be squeezed but demand for premium beauty continues to rise.
How interesting is the range?
Whilst many of the products available are essentially duplications of top sellers, it is the approach that Aldi has taken to the structuring of its Lacura facial skincare and cosmetics portfolios that I feel is particularly unique in the own-label beauty space. Here we see the retailer challenge leading brands across all pricing tiers of the category – superluxe, prestige, masstige and mass – enabling shoppers to feel as though they are 'trading up or down' on individual products within the Lacura brand.
Aldi is on point when it comes to targeting the semi-engaged beauty consumer too. It's quick to piggyback trends that have hit the mainstream – such as charcoal in skincare – helping the Lacura brand appear fresh, relevant and innovative.
I'd say the retailer has an opportunity here to become a destination for beauty as well as food. In a heavily saturated market, Aldi could stand out by offering more guidance and education around formulations, functions, ingredients and trends to help shoppers cut through the noise.
And what does this tell us about the wider own-label strategy?
Premiumisation is the way to go, driving growth in the retail sector over the last two years, but this doesn't need to be reflected in the price tag as Aldi has demonstrated with its Lacura Caviar line.
The stigma of buying from discount grocers is fast decreasing, and Aldi has found itself increasingly appealing to a more affluent consumer base. By extending its beauty offering to reflect the wants and needs of different shopper tiers it's aiming to reduce the repertoire of outlets shoppers use to buy their core products. It's now not only competing with other leading supermarkets but with department stores, high street health & beauty retailers and online shops.
However, to truly challenge leading beauty brands and retailers, I think Aldi could maximise this opportunity even further by being a little smarter. Lacura sub-ranges may be significant in number, but they are small, with committed focus on the leading grooming essentials in each category (e.g. moisturiser, shampoo and conditioner). Expanding and innovating on the types of products available could see shoppers invest in a more comprehensive beauty routine through the retailer.