Globally, Amazon has been selling private-label products for over a decade. In the UK, availability has been mostly limited to clothes, batteries and kitchenware but in recent months it has ramped up its activity in grocery. The retailer now sells private-label products in bulk across several categories including ambient food and drink, sports nutrition, household and baby.
To give you deeper insight into the range, we've selected some of its biggest private-label brands to highlight what they are, what they're competing against and what the new launches tell us about Amazon's wider own-brand strategy. This time, expert analysis is from Natalie Berg, retail analyst and founder of consultancy NBK Retail.
This showcase is part of a new series of articles examining key trends and developments in own label and has been introduced to support The Grocer Own-Label Accreditation Scheme. Under this new scheme all the products we review can apply for accreditation at any time, through a programme of continuous consumer testing and approval developed to help retailers and suppliers promote the best own-label products. Find out more here.
If you're interested in own label, check out our most recent showcase on the recently expanded Waitrose Cooks' Ingredients range.
Brands: Happy Belly, Presto, Wickedly Prime, Mama Bear, Amfit Nutrition and Solimo
Retailer: Amazon
Expert verdict: Natalie Berg, NBK Retail
Amazon frequently changes its prices – the rsps below reflect the price at the time of writing.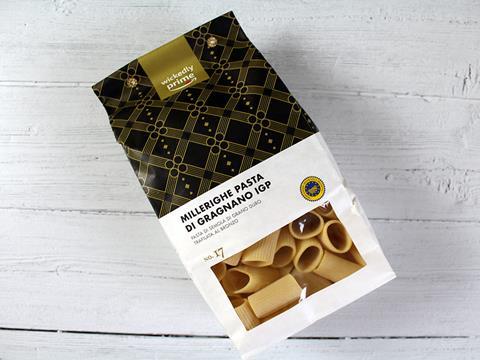 Wickedly Prime
Product: Millerighe Pasta Di Gragnano IGP
Rsp: £17.88/6x500g
What is it? The most premium of the Amazon brands, it currently carries a range of Italian foods including pasta, pesto, oils and vinegars and has the tagline 'nowhere is too far to travel for good food'.
Amazon says: "Our pasta is made in Gragnano, Italy, where the first pasta makers invented the recipe in the 14th century. Nestled between mountain crests and the rugged beauty of the Amalfi coast, it's said that Gragnano's main street was laid out especially so that the pasta could catch the unique mixture of sea air and mountain breeze as it laid out to dry.
"These days, the pasta is no longer dried outdoors, but our pasta makers still lovingly produce each batch using every ounce of knowledge passed on by their forebears, so all your favourite pasta dishes will be packed with flavour."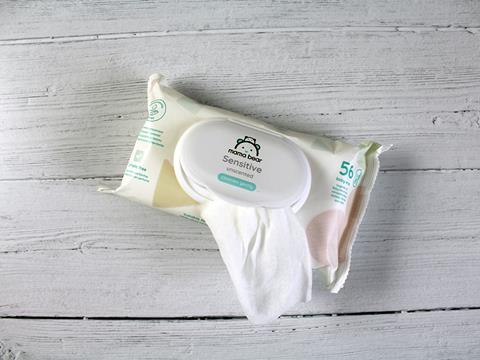 Mama Bear
What is it? Described by Amazon as a "lovingly crafted range of baby care products" a variety of wipes, nappies and maxi pants are currently on offer under the brand which has the tagline: 'Mama Bear is gentle and loving. Just like you.'
Product: Sensitive Unscented Baby Wipes
Rsp: £8.94/15x56 wipes
Amazon says: "Mama Bear Sensitive unscented baby wipes are specially developed for gentle cleansing of baby's sensitive skin. Wipes are suitable for all occasions especially at nappy changes. Formulated with a gentle lotion containing aloe vera and chamomile, all our wipes are dermatologically tested and pH balanced."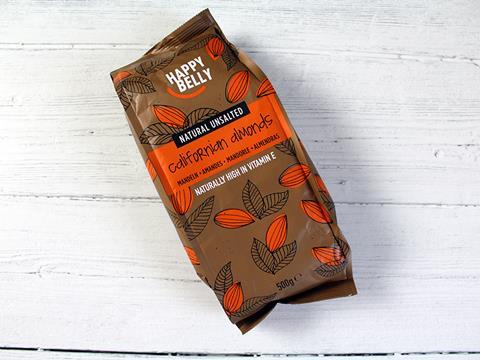 Happy Belly
What is it? Amazon's premium savoury snack brand promises "happiness in every handful" and carries a selection of nuts, seeds, dried fruit and coffee.
Product: Natural Unsalted Californian Almonds
Rsp: £5.55/500g

Amazon says: "Grown in the sun and rich soil of the Golden State, Happy Belly Californian Almonds make a satisfying and savoury snack at home or on the go. Served unsalted and natural for a full-flavoured experience. Packaged in protective atmosphere for freshness."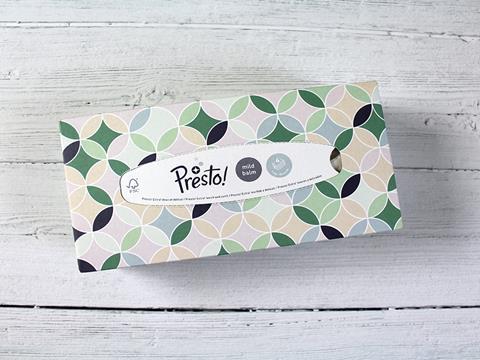 Presto
What is it? This household brand has the tagline 'cleanliness and hygiene at your command' and carries toilet tissue, kitchen rolls, laundry detergents and conditioners, fabric stain remover, washing up liquid and dishwashing tablets.
Product: Mild Balm Facial Tissues
Rsp: £16.94/12x80 tissues
Amazon says: "Mild Balm is developed with an added balm for more softness compared to Presto Facial Tissues without balm, that makes them ideal for colds. The tissues are made of four layers for added strength. The tissue boxes are specially designed to suit a variety of different home interiors."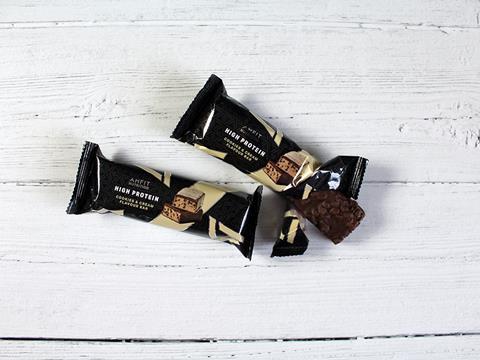 Amfit Nutrition
What is it? Described as "a high-energy brand committed to your fitness goals" this is of the more limited private-label ranges from Amazon, only carrying chocolate protein bars and flavoured protein powder at present. The range is manufactured in the UK by Glanbia.
Product: High Protein Cookies & Cream Flavour Bar
Rsp: £12.39/12x60g bars
Amazon says: "Supercharge yourself post-workouts with high-protein bars that are rich in fibre and have more than 19g of protein but no more than 0.8g of sugar per serving. With fewer than 200 kcal per bar, the crunchy triple-layered bars and delicious flavours will leave you feeling like it's cheat day every day."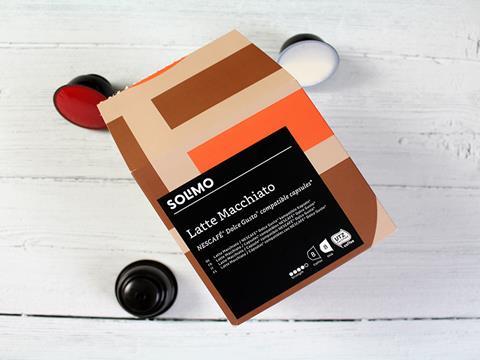 Solimo
What is it? On the cheaper end of the scale, Solimo encompasses a range of low-cost products including tea and coffee, seasonings, protein bars, biscuits, resealable bags and even razor blades.
Product: Latte Macchiato Nescafé Dolce Gusto Compatible Capsules
Rsp: £11.94/6x16 pods
Amazon says: "Coffee is inspired by art and tradition. It is enjoyed at any time and place, whether it's the most elegant of coffeehouses to the coffee shop round the corner. This coffee was grown by UTZ-certified farmers who implement better farming practices, with respect for people and planet."
Expert verdict
This week our expert is Natalie Berg, founder of NBK Retail
What do you think?
Amazon might be the most disruptive retailer in the western world but don't forget: they're a tech company first, retailer second, and the jury is still out as to whether they can even do grocery. With that in mind, these products feel rather sophisticated and could be viewed as credible alternatives to the national brand.
What I find interesting, though perhaps not surprising, is Amazon's reluctance to put its name on its own-label grocery products. It would be too risky, not just from a quality perspective but also potential customer backlash. Do consumers really want Amazon-branded groceries along with their Amazon-branded Echos, Kindles, music and video streaming, and, potentially in the future, Amazon-branded bank accounts and healthcare services? Brand elasticity is being tested as Amazon continues its diversification streak.
Is the range interesting?
There's nothing revolutionary about Amazon's own-label ranges. The packaging is playful and fun, but there's no wow factor. You could argue that this is one of the reasons they bought Whole Foods – its own label expertise, particularly in perishables, is helping Amazon to establish trust and credibility in the category. This is also why we're seeing Amazon ink more supply deals, with Morrisons and Booths in the UK but also globally with grocers like Dia and Monoprix. The infrastructure is in place, but that's no good without a compelling range of stuff. Amazon is in observation mode right now and, make no mistake, the learnings from those supply deals will be used to finesse its own ranges.
What does this tell us about the wider own-label strategy?
That it's very much a work in progress. Private label, more so in fashion but also in food, will help Amazon inch closer to sustained profitability. With its own brands, Amazon can widen margins without raising prices. It gives them greater leverage over suppliers and allows them to sweeten the deal for Prime members, as many own-label items are sold exclusively to them. With the sheer amount of customer data Amazon holds, no one is better positioned to understand customer needs and develop ranges specifically for them.
In grocery, Amazon's aim is to take the chore out of shopping and I genuinely believe they will revolutionize the way we shop for everyday goods, with things like toilet paper and toothpaste being automatically replenished in the future. That in itself is very powerful but even more so when it's Amazon's own brand that's being replenished. Already today, Amazon seamlessly funnels purchases through to its platform with voice shopping and Dash buttons cutting out friction and shortening the path to purchase. What Amazon covets most about grocery is the high-frequency/habitual nature of the category, and own label will play a big role in this. If Amazon cracks grocery, it moves one step closer to total retail dominance.