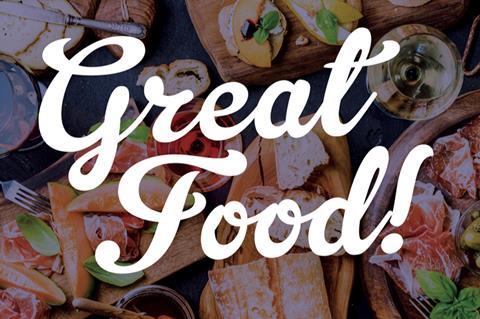 It's the fastest growing segment in the grocery sector. It has brands that are bigger than Coca-Cola and Stella Artois. And now it has a new accreditation scheme – to champion and promote the brilliant work taking place in the burgeoning and constantly evolving £15.1bn own-label sector.
The Grocer Own Label Accreditation Scheme will enable retailers and suppliers to secure independent, trusted and robust consumer approval for their products, using consumer panel tests conducted across the UK by market research agency Cambridge Market Research (CMR) under controlled testing conditions.
Consumers will assess products on a wide range of criteria, with accreditation awarded to products that achieve a score in the top echelon for products in its category, based on category benchmarking norms established by CMR over 20 years of product testing.
"The new scheme will take the focus away from awarding winners, to recognising all products that achieve a high standard in terms of quality and value," said Adam Leyland, editor of The Grocer, "with the logos acting as a simple but compelling marque to help boost sales."
To make accreditation fair and balanced, the consumer panels will also distinguish between 'everyday' and 'premium' lines, while special 'foodie' panels, comprising consumers with more adventurous tastes, will convene to test 'pioneer' products.
The scheme will also be able to assess seasonal lines for the first time, and ensure that successful NPD can be quickly approved, as product testing and accreditation will now take place throughout the year. To support the continuous testing programme four application windows will each open for one month over the course of the year. The deadline for the first tranche of applications is 29 October.
The scheme will replace The Grocer Own Label Awards and will also incorporate own-label alcoholic drinks and own-label meat and fish products that have previously entered The Grocer Drink Awards and the Supermeat & Fish Awards.
"The Grocer is proud to have developed the world's largest own-label food and drink competition," Leyland added, "but we believe the new accreditation scheme is a better solution on a number of levels.
"Own-label is a vibrant and fast-moving sector. This new accreditation scheme is a more nimble solution, to keep up with the pace of change, rewarding and recognising excellence as soon as we see it.
"At its heart is a belief in the power of the crowd. The Grocer Own Label Accreditation Scheme offers reviews by consumers for consumers but crucially it does so in a controlled way, eliminating fake reviews, and comparing products fairly, enabling customers to shop with confidence using the scheme as a benchmark of quality and value."
Sponsored by the PLMA, The Grocer Own Label Accreditation Scheme will culminate in an annual Own Label Conference and Awards, with a small number of product awards for the best innovation, and other awards to recognise the best people and teams working in the own-label category.
For more information or to apply for accreditation, visit www.thegrocerownlabel.co.uk