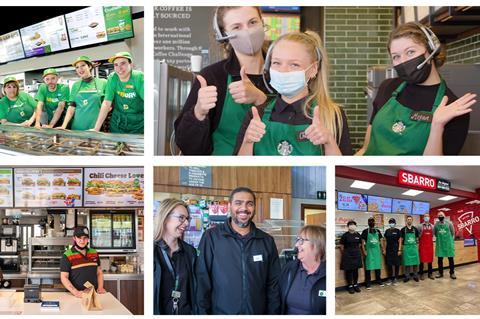 EG Group has bumped up staff wages by an average of 5% for 10,500 employees.
The increased rates apply to all hourly paid staff working at EG's petrol filling stations and foodservice brands in the UK.
Colleagues aged 18 and above will now be paid a minimum of £9.50 per hour. More experienced colleagues, such as team leaders and supervisors, will be paid a minimum of £10 per hour.
The pay rise complements other company benefits such as life assurance, support via the company's employee assistance programme, operational quarterly bonuses and discounts on EG brands.
There is also access to development programmes, such as EG Group's apprenticeship scheme, which has just seen the graduation of its first 33 apprentices. This has resulted in the internal promotion of over 900 colleagues so far this year.
"Our colleagues have pulled out all the stops and been nothing short of heroic during often very difficult times since the start of the pandemic," said Mohsin and Zuber Issa, co-founders and co-CEOs of EG Group.
"It is due to their hard work and dedication that EG has continued to be a growth business, performing strongly over the past 12 months. We are grateful to each and every one of them for their contributions and are therefore making a total reward package available to them which we believe is amongst the best in the country."
EG Group currently employs in excess of 45,000 colleagues working in more than 6,200 sites across Europe, the US and Australia.