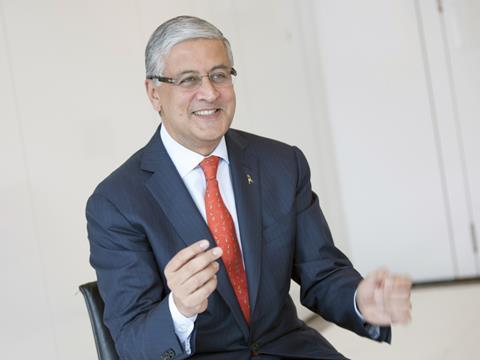 Diageo CEO Ivan Menezes earned less in his first year as CEO than he did as chief operating officer as the spirit giant's revenues were hit by a slowdown in emerging markets.
Menezes received a total pay package of £7.8m for the year ending 30 June 2014, according to Diageo's annual report released yesterday, down from the £8.3m he received as COO during the previous year.
His pay is also significantly down on the 2013 package awarded to previous CEO Paul Walsh, who picked up £15.5m in 2013 – a figure which contributed to 11.8% of shareholders voting against the remuneration report at Diageo's AGM last year.
The fall in Menezes' pay was primarily due to failing to meet targets relating to sales, profit, cashflow and working capital, which saw execs receive only 8.9% of the maximum possible cash bonus.
Menezes received a bonus of £170,000 on top of his fixed pay of £1.8m, with the majority of his award coming from a long-term share incentive plan.
Chief finance officer Deirdre Mahlan saw her pay almost halve from £7m to £3.7m last year.
The annual report said that Menezes will not receive an increase in base salary for 2015, while Mahlan's base salary will rise by 2.5% - below the company-wide average increase of 2.8%.
The document also revealed that former CEO Paul Walsh, who left in September 2013, received £6.4m last year – £6m of which came from long-term share incentives.
Two weeks ago Diageo revealed that net sales rose by just 0.4% in the year to 30 June. Overall volume sales fell by 2% and operating profit was 20% down as a slowdown in emerging markets, particularly China, hit sales.