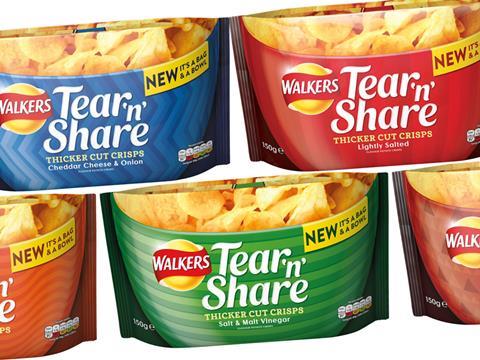 PepsiCo has confirmed it will close its Walkers factory in Peterlee, County Durham, at the end of the year.
The announcement comes two months after the fmcg giant said it was considering the "crucial" cost-saving move, putting 380 jobs at risk.
In March, the multinational said its proposal was "based on the costs of manufacturing and transporting products around the UK" – with 80% of the factory's output shipped south of the local area, incurring "significant transport costs".
Members of the public were quick to pledge their support for Peterlee's workers, with an online petition created by Labour councillor Darren Meadows of the local Horden Parish Council attracting 1,000 signatories within its first 24 hours.
The confirmed closure in December will lead to the loss of 355 production work roles, which has been run by Walkers since 1989, having handled crisps since 1960 under a number of suppliers. Management is currently in consultation with 25 HGV drivers.
The site's workload is now likely to be moved to Walkers premises elsewhere in the UK.
The news was "very difficult" for all affected, said Peterlee manufacturing director Tracey Foster: "We would like to emphasise that this decision in no way reflects the performance of our colleagues at Peterlee, and we remain very grateful for their hard work and commitment."