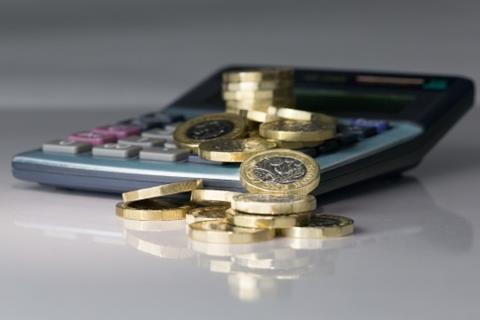 The government is urging people to check their payslips as the national minimum wage and national living wage rise from today.
As of 1 April, the age threshold for the national living wage also drops from 25 to 23, making more people eligible for the higher rate. The national living wages rises from today by 2.2% to £8.91.
The national living wage rise was equivalent to over £345 extra a year for someone working full-time, the Department for Business, Energy & Industrial Strategy said.
The national minimum wage applies to people from school leaving age to 22. It rises from today by 2% to £8.36 for 21 to 22-year-olds, with lower rates for younger people.
The new rates were announced in Chancellor Rishi Sunak's spending review in November.
"This increase will help millions of families in every corner of the country, while supporting businesses as we prepare to safely reopen our economy and build back better from the pandemic," business secretary Kwasi Kwarteng said today.
"I'd urge all workers to check their pay packet to ensure they're getting what they are entitled to, and remind employers of their duty to pay the correct wage."
PM Boris Johnson said: "The national minimum and living wages have increased every year since they were introduced, supporting the lowest paid, and despite the challenges we've faced recently, this year will be no different.
"That's why we're providing a well-earned pay rise to two million people, which will be a welcome boost to families right across the UK.
"To make sure the next generation isn't left behind, everyone over 23 years old will also now be eligible."
Sunak said: "This pay rise will help support employees as we steadily reopen the economy and get more people back to work."
The new rates were recommended by the independent Low Pay Commission, following a consultation.
Here they are in full:
National living wage (23+) has increased 2.2% from £8.72 to £8.91
National minimum wage (21-22) has increased 2% from £8.20 to £8.36
National minimum wage (18-20) has increased 1.7% from £6.45 to £6.56
National minimum wage (under 18) has increased 1.5% from £4.55 to £4.62
Apprentice rate has increased 3.6% from £4.15 to £4.30