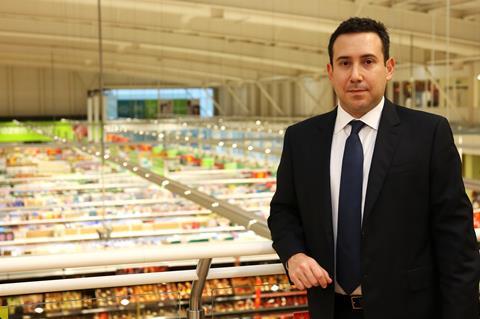 B&M has announced a start date of October this year for new executive director and chief financial officer Alex Russo.
Russo, whose appointment was announced in March, will join as CFO 'designate' on 5 October. He will then become CFO and executive director of the company on 16 November following a handover from current CFO Paul McDonald.
McDonald is to retire from the board on 15 November but remain employed on garden leave, and continue to receive salary and benefits, until his notice period ends on 8 January 2021.
Russo leaves Wilko as CFO to join B&M. He is also a former Asda CFO.
"I am delighted that Alex Russo will be joining the Board of B&M later this year," said B&M chairman Peter Bamford.
"His previous roles with leading retail businesses in the UK and internationally brings a valuable level of experience to the board as our business continues to grow at a significant rate.
"Paul McDonald has done an excellent job as CFO for the last nine years and we thank him for his contribution and wish him well for the future."