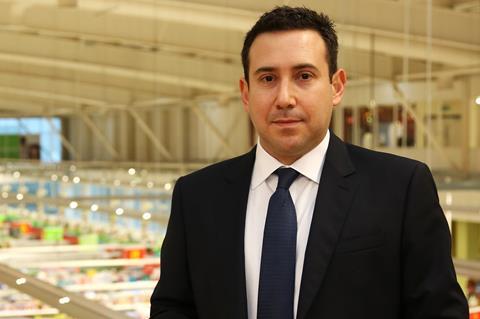 B&M has announced Alex Russo as its new executive director and chief financial officer.

Russo, a former Asda CFO, is to succeed Paul McDonald, who is due to retire in 2021 after 10 years at the variety discounter.

Russo is currently CFO at Wilko. He was recently given additional responsibilities at the home and garden chain in a restructure which would see the chief commercial officer step down.

Russo was Asda CFO and executive director for five years up until 2018. He has also held senior roles at Tesco, Boots, Kingfisher and Boparan Holdings.

He is due to join B&M no later than June 2021.

"I am delighted that Alex Russo has agreed to join the board," said B&M chairman Peter Bamford.

"His previous roles with leading retail businesses in the UK and internationally brings a valuable level of experience to the board as our business continues to grow at a significant rate."

McDonald would stay on until the end of a handover period and pursue non-exec roles after his retirement from the business, B&M said.

"Paul McDonald has done an excellent job in that role and we wish him well for the future," added Bamford.

The restructure at Wilko saw group transformation director and MD Jerome Saint-Marc promoted to the newly created role of CEO. Meanwhile Andrew Moore's departure as chief commercial officer was due to see Russo take on profit protection in addition to his existing duties.