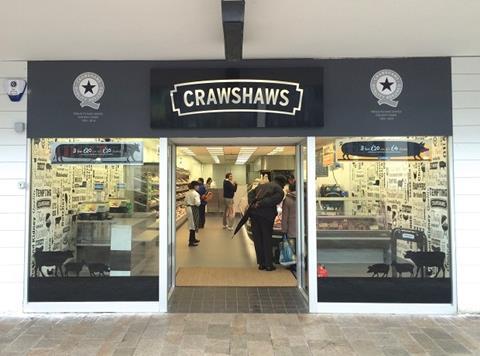 Independent butcher Crawshaw Group is searching for a new buying director after Colin Crawshaw stepped down from the board.
Crawshaw will continue to work in his current role as part-time head of buying to help with the transition for a new full-time buying director.
"We wish to express our sincere gratitude to Colin for his drive, commitment and loyalty over the past 25 years with the group and wish him the very best for the future," CEO Noel Collett said.
"Colin's retirement provides the opportunity to appoint a new full-time buying director, which forms part of our core strategy to deliver our plan of opening 200 stores.
"This plan is progressing very well and is on track, so we continue to look to the future with great confidence and excitement."
Crawshaw added: "I have thoroughly enjoyed my 40 years in the butchery industry and being part of the Crawshaw's business for over 25 years. I think now is the right moment for me to step aside and hand over responsibility to a full-time buying director. This will help the business to deliver the growth plans and I will do everything to support the new appointee during the transition."
AIM-listed Crawshaw Group, which sells value ranges of meat and food to go, snapped up northern rival Gabbotts Farm for £3.9m in April and posted a 17% uplift in full-year group sales to £24.6m in the year to 31 January.