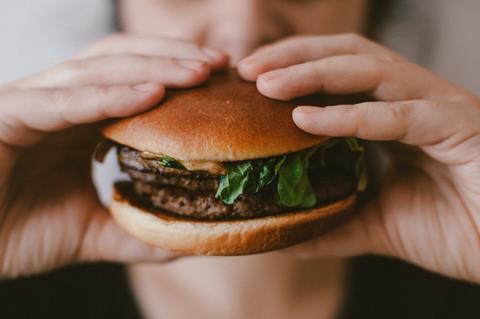 Sales of plant-based food and drink are surging thanks to a new wave of Brits buying into meat and milk alternatives where regular versions aren't available.

Latest data from Kantar shows sales of meat alternatives up 25.3% year on year, with free-from milks up 28.3% [12 w/e 19 April 2020].

It comes as 21.5% of respondents to a consumer survey by The Vegan Society said they had cut down meat consumption during lockdown, with 15% saying they had cut down on dairy and eggs.

Tiba Tempeh co-founder Alexandra Vellasco Longton said poor availability of meat in supermarkets was leading people to try alternatives.

Indeed, 41% of respondents who said they had reduced their meat intake said they had done so because they couldn't find their preferred animal products in supermarkets, while 43% did it over health, environmental or animal rights concerns, the survey found.

What's more, 19% said they would continue to buy meat alternatives, such as sausages and burgers, after lockdown.

David Knibbs, founder and MD of The Tofoo Co, agreed shoppers who used to experiment with food out of home were becoming "more ­adventurous" in the kitchen.

In the alternative milk category, The Vegan Society found 54% and 42% of those who had tried soy and almond milk respectively for the first time during lockdown said they would make them a regular ­purchase once lockdown is lifted.