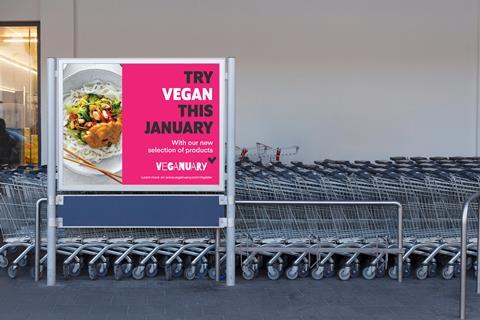 Hollywood stars Joaquin Phoenix and Alicia Silverstone are among a host of film and media personalities set to back Veganuary 2020.

The campaign, which encourages people to become vegan in January, will be in its seventh year in 2020. It is aiming to attract 350,000 registered participants across the world.

More than 250,000 signed up for Veganuary 2019 across 159 countries, up 49% on 2018. However, the charity estimated at least 10 times more people took part in Veganuary than signed up on its website, while 47% of the 17,000 people polled afterwards said they had committed to staying vegan.
All the UK's major supermarkets were expected to engage with the campaign, with a number of NPD pushes expected to be announced over the coming weeks, said Veganuary international head of communications Toni Vernelli. "They are all going for it big time," she said.

A TV ad supporting the campaign will launch between Christmas and the new year.

The charity is also ­targeting four new countries in 2020: Germany, the US, South Africa and Chile.
"The most direct action we can take to fight climate chaos is with our fork," Vernelli added. "Signing up at Veganuary.com is a fun and exciting way to tackle a very serious problem. Everyone is welcome and we'll never judge anyone who is trying to play their part in protecting the planet."