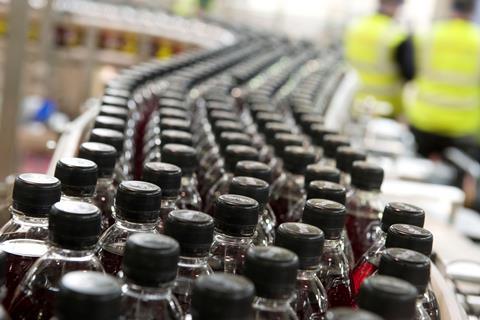 Britvic has announced a host of new carbon emissions reduction targets.
The soft drinks giant said it planned to halve emissions from its own operations by 2025, achieving net zero emissions by 2050.
It said the targets had been independentl'y verified by the Science Based Targets initiative, showing that they were "in line with what the latest climate science said was needed to prevent a global temperature rise of 1.5°C and the worst impacts of climate change".
This made it the first UK soft drinks company to have an approved 1.5°C target, said Britvic.
It also plans to crack down on emissions in its products' value chain, setting a target of a 35% reduction by 2025.
Britvic added it was making "strategic and impactful changes to operations" to meet its 2025 targets, including the installation of biomass boilers to power its manufacturing, and switching packaging from steel to aluminium cans.
Britvic supply chain director Clive Hooper said the brand recognised "the escalating urgency and ambition required to tackle the issue of climate change" and was "committed to stepping up our role in addressing this".
It comes as Britvic last week announced it had signed a major supply deal with packaging manufacturer Esterform to address "significant" rPET supply issues in the UK.
It will see Britvic plough £5m into the construction of a new rPET manufacturing facility, powered with 100% renewable energy, in Leeds.