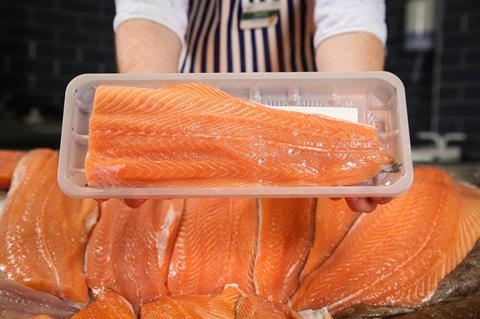 Morrisons has today claimed it has become the first major retailer to complete the removal of black plastic from all of its own-brand food and drink packaging.

The supermarket said the move accounts for almost 4,000 tonnes of plastic being made more easily recyclable. This equates to 7.4% of the plastic used at Morrisons each year. The retailer had previously pledged to make all packaging recyclable, reusable or compostable by 2025.

As part of the latest move to remove black plastic, Morrisons said its ready meals had moved to a recyclable plastic which contains 85% recycled content. Black plastic is typically harder to pick up by machines at recycling facilities, resulting in the packaging either being disposed of in landfill or incinerated.

The latest announcement comes on the back of previous plastic reduction initiatives that have led to the removal of 9,000 tonnes of unnecessary or problematic plastic each year, said Morrisons. These include 174 million plastic produce bags removed from fruit and veg aisles, 600 tonnes of unrecyclable polystyrene removed from branded food and drink products and a further 1,300 tonnes of plastic being removed as a result of the launch of its paper carrier bags.

"It's important to our customers that we make it easier to recycle plastic and so we are very pleased to announce we've been able to eliminate black plastic from our own-brand products," said Morrisons packaging manager Natasha Cook.