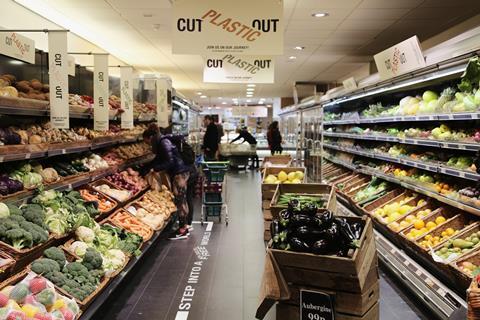 Leading independent retailer Andrew Thornton is launching a new phase in his war on plastic with the introduction of 250 packaging-free lines.

The new range will be unveiled at his Belsize Park Budgens store in North London on 23 October and comes a year after he launched 1,700 plastic-free SKUs across the store.

The latest move will see pulses, nuts, grains and spices available in dispensers. Still and sparkling water along with fresh orange juice will be on tap, with customers able to purchase reusable bottles. The frozen department will also be offering unpacked items including frozen berries and fruits.
The new lines stretch into health & beauty: shampoo and conditioner will be in wall-hung dispensers, alongside the shampoo bars the store already stocks.

"Living plastic-free is a righteous cause," said Thornton. "The health of our environment affects us all, and we're helping to make a better planet."