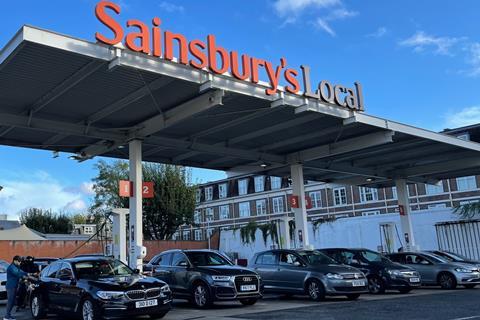 The Competition & Markets Authority has no-one but itself to blame if it finds a "lessening of competition" in the forecourt sector. The decision to waive through the acquisition of Asda by the Issa brothers was an invitation not only to the owners of the EG Group but to all its forecourt rivals. After all, the EG Group has never been a price leader. So relying on its geographic tools and simply expecting Asda to follow Walmart's convention was risky.
That makes Asda the most obvious candidate in the CMA's ongoing enquiry, after this week's Road Fuel market study update identified "at least one supermarket" that has "significantly increased its internal forward-looking margin targets over this period. Others," it added, "may have adjusted their pricing behaviour accordingly."
But not so fast. Asda has also benefited from greater scale and potentially better buying. So its margins may have improved without needing to increase pump prices faster than rivals. And research by The Grocer in the two years since the acquisition shows Asda continues to be consistently cheaper than supermarket rivals on both unleaded and diesel.
Read more:
So it could well be Tesco or Morrisons or Sainsbury's. And you could hardly blame them. After all, while the CMA underplays Aldi and Lidl as a competitive threat, fuel is a clever way to compete against the discounters for the supermarkets (who definitely don't). And the CMA doesn't have a problem with Amazon using AWS to subsidise its retail operations right? So it's again reaping what is sows.
In any case our research (using Experian data) shows that since the fuel shortages in September/October 2021 – when the traditional discount shrunk between supermarkets and the rest of the forecourt sector – a significant gap has opened up again.
The more worrying gap is that pump prices aren't falling in line with wholesale prices. For unleaded petrol, supermarkets have boosted unleaded margins by 7.7% year on year (to 36.7ppl). And diesel margins are up 12% (to 40.4ppl), with prices falling particularly slowly, to the fury of motorists.
However, given supermarkets have opened up a price gap again against the market average, in the last year, that suggests the margin for oil majors is even higher. The likes of BP and Shell are also doing quite nicely in gas and electricity. It all feels like the CMA is picking on the supermarkets – an easier target. Why else would the CMA step up its investigations, opening a second front in its enquiries in to the highly competitive food sector, while admitting it doesn't have a shred of evidence?