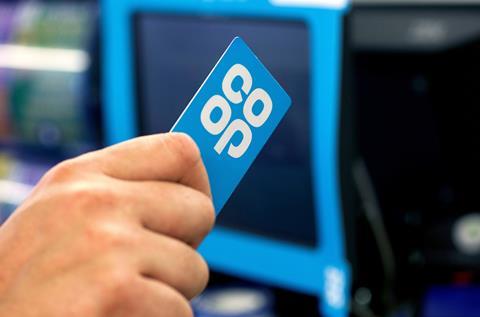 The Co-op has launched a new app giving its members access to weekly personalised offers.

The app launched this week for both Apple and Android devices and will allow Co-op members to choose two offers each week, as well as the retailers' regular in-store deals.

It also enables them to track their member reward balance whereby they receive 5% cashback on purchases of Co-op own-label products.

"Our new app brings the best of Co-op together digitally for the first time," said Co-op customer director Ali Jones.

"The app puts more money in our members' hands, helping them save money on the things they want to buy. But this is just the start. We are planning to develop the app over the next few months, folding in other digital elements such as choosing your local cause, and accessing recipes.

"Ultimately this isn't just about an app, it's a digital front door that offers what modern consumers expect from convenience. That is why we are building a seamless customer experience that draws all the elements of Co-op together in an integrated way, and gets closer to where our customers are - right in the palm of their hand."

Co-op director of data & insights Tim Sleap added: "This new app has only been possible due to the massive steps forward the Co-op has made in our data science capabilities. This means that through the data our members trust us with, we can make their experience of the Co-op more tailored and deliver greater, more personalised value back to them."

Other digital developments the society has introduced in recent months have been a rollout of its Pay In Aisle checkout free technology to more than 30 stores, and a series of grocery delivery trials including using robots for deliveries in Milton Keynes, e-bikes in London and a number of partnerships with Deliveroo.